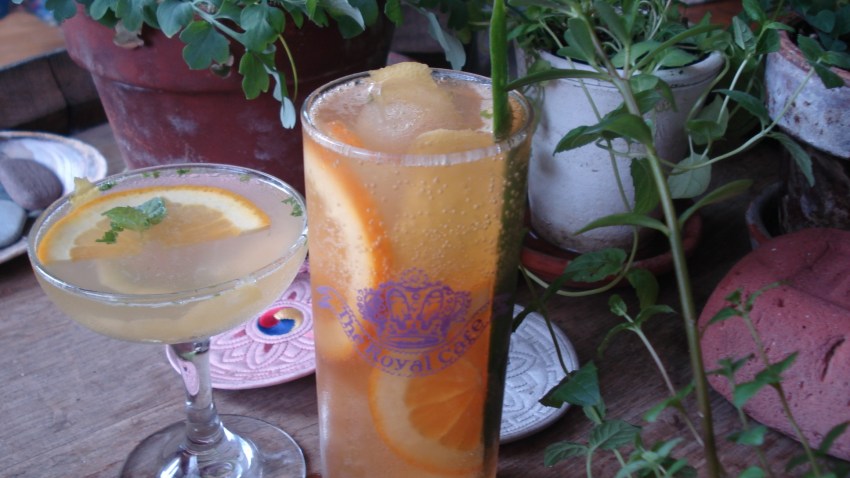 On Tuesday, join some of the loveliest ladies from the Brooklyn food scene for an evening of apertif exploration and tasty summer snacks in the garden of the Huckleberry bar in Williamsburg, where co-owner Stephanie Schneider will be shaking up four refreshing Lillet-based concoctions.

Lillet -- made from 85 percent wine and 15 percent fruit liqueur (mostly oranges) -- has been enjoyed in France as an apertif for nearly 150 years. Thanks to savvy marketing campaigns, including the now-iconic 1937 poster of a lady wrapped in grape vines and holding a bottle of Kina Lillet as if it were handed to her by God himself, the vin blanc became a staple of high society in Paris, London (where it was introduced to gin) and New York (served a flambe).

The eclectic pairing menu will include fresh-from-the-pot ricotta from the cheese-making duo of Brooklyn Salvatore. And to keep the evening from becoming a wine-and-cheese cliche (we're in Brooklyn after all, not Bordeaux), the owner and founder of the traveling food card Asiadog will bring her asian-fusion take on the New York staple. A refreshing orange-garnished Lillet blanc may be just the thing to take the edge off Japanese curry and kimchee apples.

Brooklyn-based blogger, Cathy Erway, who recently published the blog-to-book The Art of Eating In will share her latest farmer's market finds and Dalia Jurgensen, the pastry chef at Micheline-rated Dressler and author of the back-of-the-house tell-all, Spiced, will end the evening with something sweet (because Lillet also goes well with dessert).

All of this midweek goodness for just $30. Tickets here.
Copyright FREEL - NBC Local Media