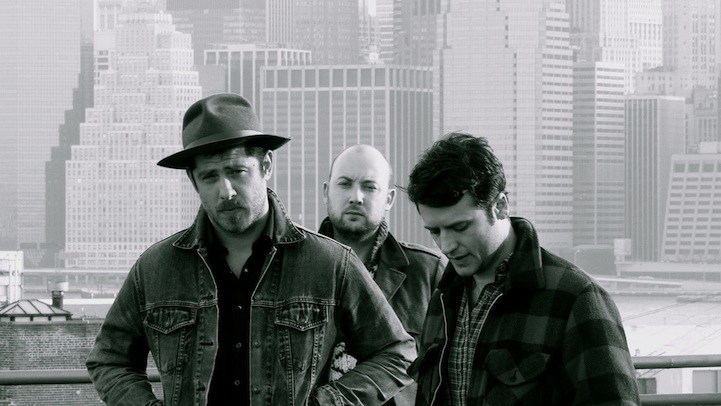 Every Tuesday, music enthusiasts flock to record stores, both physically and digitally, to get the latest wares from their favorite artists. Over the next few months a number of local artists large and small will release their newest labors of love into the marketplace for our fevered consumption. Here is a guide to these new releases that will hopefully make you a savvy buyer in the weeks to come.

Artist: Yellow Ostrich
Album: The Mistress (Barsuk Records)
Release Date: Aug. 16
Reason to Purchase: Fresh-faced Yellow Ostrich is the brainchild of Alex Schaaf (guitar/vocals) whose heartfelt lyrics get enveloped by compositions of looped and manipulated guitar parts that begin in a barren place, but end up somewhere lush and beautiful.

Artist: We Are Augustines
Album: Rise Ye Sunken Ships (Oxcart Records)
Release Date: Aug. 23
Reason to Purchase: Since the disbanding of Pela, New Yorkers like myself have wondered what would rise from their ashes. Well, wonder no more as former Pela members Billy McCarthy and Eric Sanderson, along with Rob Allen, have recorded a stunning debut of rock songs filled with emotion, meaning and most importantly, hooks.

Artist: Beirut
Album: The Rip Tide (Pompeii Recordings)
Release Date: Aug. 30
Reason to Purchase: The long-awaited third album by indie heavyweight Zach Condon and his band shows him growing as a composer with a somewhat short (just over a half hour) album of melancholy songs. One features Brooklyn artist Sharon Van Etten on vocals.
Artist: The Rapture
Album: In the Grace of Your Love (DFA Records)
Release Date: Sept. 6
Reason to Purchase: Do you really need a reason? The Rapture finally returns with an effort that harkens back to the early days of the post-punk revival that fueled the city at the turn of the century. They had us dancing then and they will certainly do it again.

Artist: Caveman
Album: CoCo Beware (Magic Man! Records)
Release Date: Sept. 13
Reason to Purchase: A lot is expected of the gentlemen who makeup Cavemen. Former members of bands The Subjects, Elefant and The End of the World have created quite a stir with their latest project that has the industry buzzing. Their debut is an excitingly new sound that recalls the current local scene without being derivative. This debut album is sure to catch them up to their peers in a hurry.

Artist: Milagres
Album: Glowing Mouth (Kill Rock Stars)
Release Date: Sept. 13
Reason to Purchase: This local band still operates just under the radar, but expect that all to change once the public gets its hands on their debut album of melodic and danceable jams that shows great promise for a relatively new group of young men poised to step into the waiting spotlight.