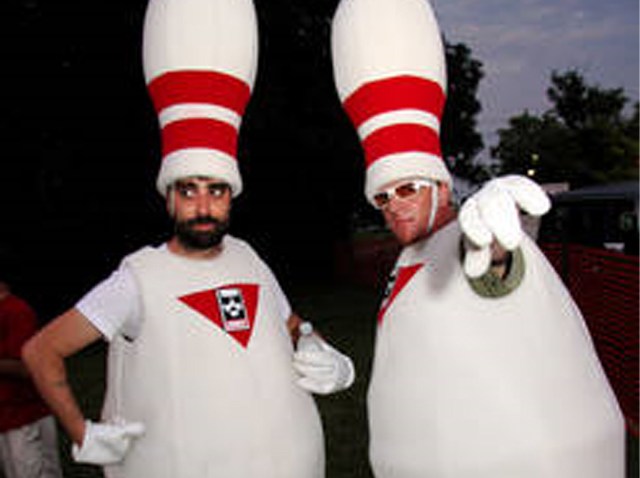 COEN ONCE: Joel and Ethan Coen's 1967-set "A Serious Man" revolves around a professor ("Cold Souls"' Michael Stuhlbarg) whose placid life is unraveling something fierce: His wife's leaving him for a pompous colleague, his unemployable brother is sleeping on his couch… and so he consults three rabbis, in search of enlightenment. Call it "American Beauty" with a religious bent. The Coens will discuss the film (out October 2) at the Soho Apple store at 6PM…
COEN TWICE:…while uptown, what may be their most cultishly-devoured work, "The Big Lebowski," is fêted as the three-day NYC Lebowski Fest kicks off with a screening party at Terminal 5. The Pin Heads – dudes who dress up as bowling pins and express their Lebowski love in interpretive dance – will be on hand, abiding. 7:30PM.
STUNNINGLY FRANK: For most restaurant critics, the most important thing to conceal is their identity – without anonymity, they're nothing. But ex-Times pro eater Frank Bruni had a much bigger secret: a sordid past as a bingeing, purging, diet pill-popping bulimic. He chronicles the experience in "Born Round: The Secret History of a Full-Time Eater" (Penguin Press, $25.95), which he'll read from and sign copies of at the Lincoln Triangle Barnes & Noble tonight at 7:30PM.
Got a tip? Email us.
Copyright FREEL - NBC Local Media