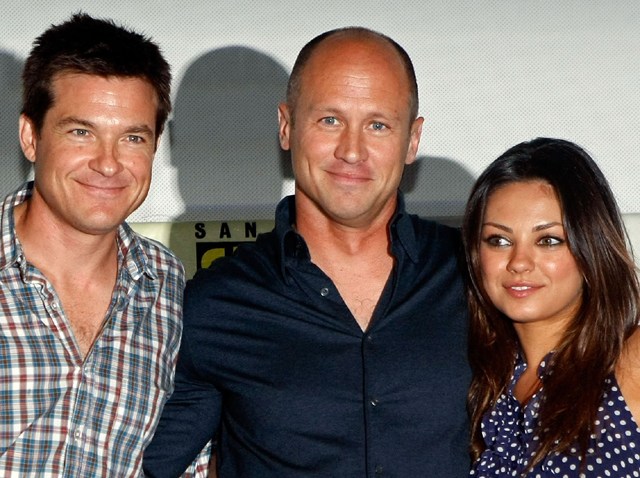 AMEN: Love him or hate him, Reverend Billy Talen is keeping New York City counterculture alive, with his activist pranks (gospel choir at Starbucks!) and his political aspirations (Rev. Billy for mayor!). Tonight, Gowanus' Littlefield hosts the Brooklyn premiere of the documentary "What Would Jesus Buy?" (produced by "Super-Size Me"'s Morgan Spurlock), which profiles the good reverend and his flock, hopping "from the Times Square Disney Store to the Mall of America to Walmart, in a tireless quest to get Americans out of the mall and into the true spirit of the holidays." 8PM.
FLAVA FLAV: On Friday, cult-inspiring director Mike Judge ("Beavis and Butt-Head," "King of the Hill," "Office Space") releases his new film "Extract," starring Jason Bateman as the beleaguered head of a flavor extract factory. We can't wait. But since we have to, we'll bide our time tonight at the Apple Store in SoHo, where Judge himself will be hanging out and talking about making the movie. 7PM.
KILLJOY: Remember when naysayers went on about The Killers being a flash in the pan? Five-plus years later, they've settled in for the long haul. Brandon Flowers et al bring the guyliner and the baroque shoulder pads to the PNC Bank Arts Center tonight; Aussie hard rockers Wolfmother open. 7PM.
Got a tip? Email us.
Copyright FREEL - NBC Local Media