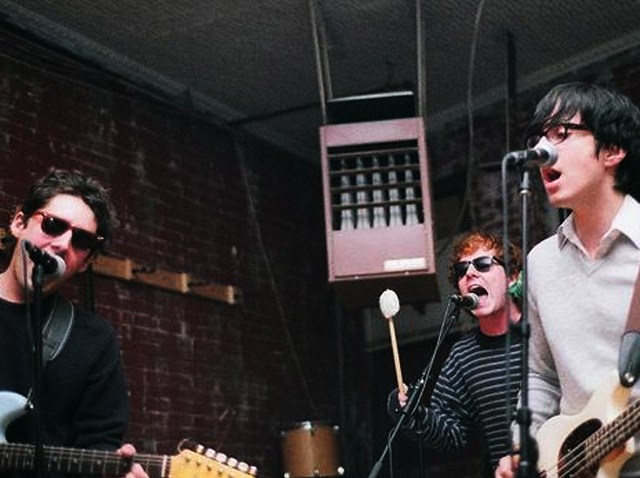 CHICK LICKS: If you still haven't experienced the lo-fi charms of the Vivian Girls -- even after they landed on New York Magazine's New List, much to the haughty chuckles of music snobs who'd been listening to them for, like, ever -- swing by Williamsburg's Death by Audio tonight. Buzz-collecting, '60s-garage-band Queens outfit The Beets are among the openers – making this the rare show you should actually get to on time. 8PM.
LOVE'S A BITCH (literally): Has there ever been a sweeter, more romantic pairing than that of Belle and the Tramp, slurping their way down a strand of spaghetti until their noses meet? "Lady and the Tramp" screens out of doors at Carl Schurz Park tonight; watch it with someone (or somedog) you love. Movie starts at dusk.
WING MEN: We're willing to bet the Nathan's Hot-Dog Eating contest will seem downright civilized compared to tonight's Habitual Chicken Ritual (despite the high-tone name): For 10 agonizing, calorific minutes, a dozen competitors will face off with bottomless plates of wings. Whoever downs the most claims victory. The Habitat, Greenpoint, Brooklyn, 10PM.
Copyright FREEL - NBC Local Media