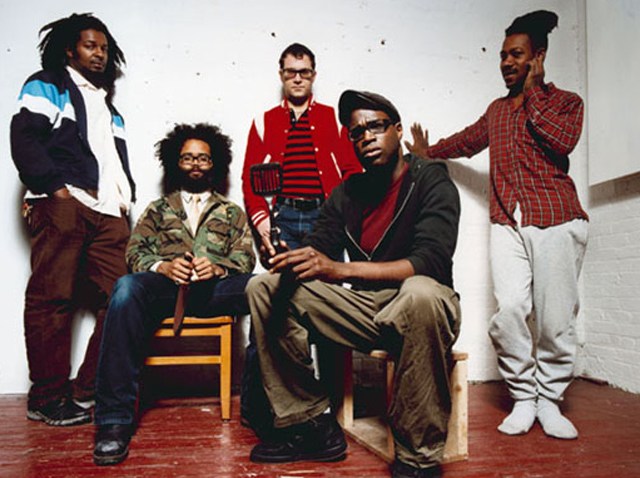 BROADCAST: Before genre-sampling pop-rock outfit TV on the Radio were everyhere, on repeat, their cult status snowballing like a peanut down an Alp, they were just a bunch of guys from Brooklyn. Fitting that they bring it all back home to the Prospect Park Bandshell tonight, playing as part of Celebrate Brooklyn's summer lineup. Haute pop upstarts Gang Gang Dance and Chin Chin open. 5:30PM.
GREENER: Art Williams learned to "make" money at 16; he went on to reap millions as a brilliant counterfeiter who outwitted the Secret Service and was eventually undone by the unlikeliest of slip-ups. Jason Kersten reads from his book on Williams, "Art of Making Money: The Story of a Master Counterfeiter" (based on his 2005 Rolling Stone article) at Barnes & Noble in Park Slope, 7PM.
FREESTYLE: Is there anything jazzman Wynton Marsalis hasn't done? He's written books, taught music to students of pretty much all ages, and that's all when he wasn't busy playing with every major name in music. The Jazz Museum in Harlem looks at Marsalis' life and oeuvre in a multi-part series of Jazz for Curious Listeners. 7PM.
Got an event tip? Send it to Elizabeth by email.
Copyright FREEL - NBC Local Media