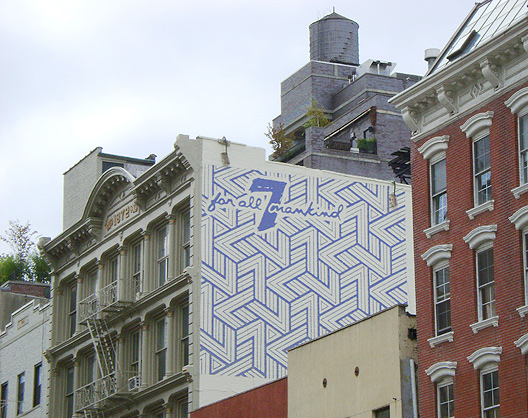 It's been two months already since the 7 For All Mankind shop let loose their pricey pairs on West Broadway in Soho, and they finally have some decent signage. Of course, large billboards featuring blondes wearing nothing but low rise jeans will always sell denim, but we think this graphic approach from 7 is refreshing.
Considering that 7 long ago branched into dresses, belts and bags, we wouldn't be surprised if this pattern pops up again on product. Just think—it could become yet another logo purse to be counterfeited and sold to tourists on Canal Street, only a block away from the real store source.
· West Broadway Storecasting Special: Bogner & 7 For All Mankind Prep [Racked]
· Premium Denim Proliferation: A Primer [Racked]For more stories from Racked, go to racked.com.
Copyright RACKN