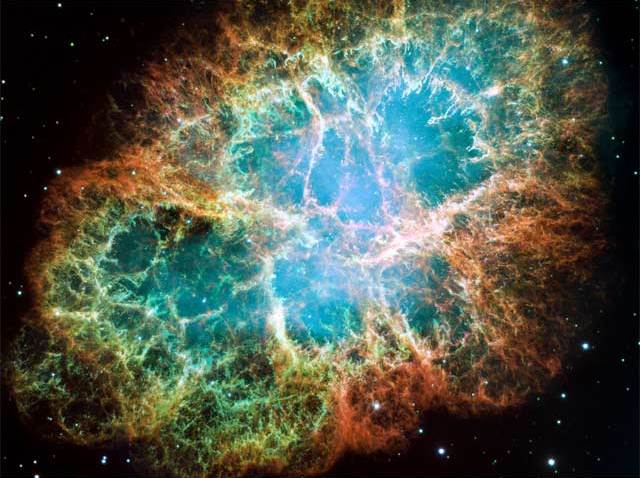 STAR POWER: These balmy evenings are perfect for patio dining, backyard cocktails, and stargazing on a university rooftop with incredibly powerful telescopes. Do the former, then pop 'round Columbia for the latter, as grad-student wunderkind Nicholas Hunt Walker discusses big bangs and supernovae at Pupin Hall, then takes you up to the roof for some high-tech star-peeping (maybe you'll even get to glimpse a supernova, like the one pictured) under the summer sky. 8:30PM.
COUNTRY-STYLE: Don't miss a rare opportunity to catch the Sweetback Sisters live at Red Hook's Jalopy Theater: Zara Bode and Emily Miller layer gorgeous girl-on-girl harmonies over swell honky-tonk melodies – the kind that make Loretta Lynn fans weep – and you just know you're in for some hot and/or mournful fiddle. Trust us: These guys are brilliant. 8PM.
HOLE IN ONE: Warren Beatty stepped into a producerly role for the very first time for Arthur Penn's 1967 film Bonnie and Clyde, based on the notorious life and death of one of the world's greatest criminal couples (and what a death it was – authorities shot a combined 130 rounds of ammunition at the Ford where Bonnie Parker and Clyde Barrow ended their days). The Rubin Museum of Art screens the film as part of its Cabaret Cinema series, introduced by SUNY Purchase lit prof—and former dominatrix!--Melissa Febos at 8PM.
Got a tip? Email Elizabeth.