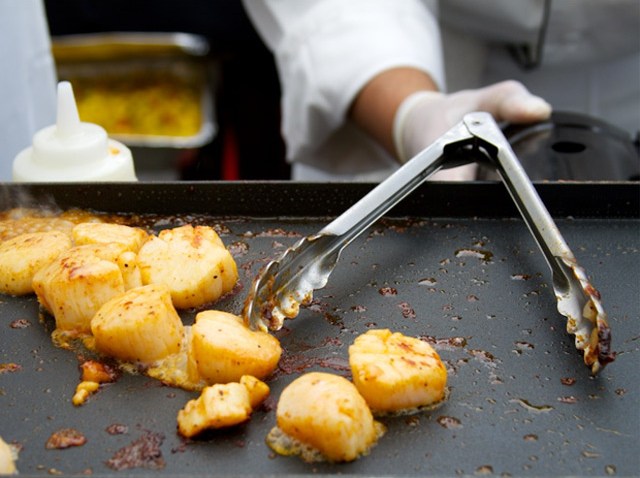 APPETITE: Gansevoort Plaza fills with deliciousness for TASTES 2010 (presented by the experimental Chelsea NYC Lab School), the food fest that brings together Chelsea and Meatpacking District chefs to cook for you under the sky. 30+ restaurants will be on hand, including Tia Pol, Buddakan and Fatty Crab, and live music should help you digest. Saturday, 11:30AM-3PM.
GO DUTCH: How often do you get to show off your rope-jumping skills? Head to the Kiehl's flagship Double Dutch event in the East Village, where they'll donate 25 cents on your behalf to the Lower Eastside Girls Club every time your left foot (or both feet) hit the ground. The workout you get on top of doing good is just gravy. Saturday, 2PM.
STROLL FOR CULTURE: More than 100 artists show off projects at galleries and private studios all weekend as the Atlantic Avenue Artwalk takes over the Brooklyn thoroughfare between Fourth Avenue and Furman Street. As if that wasn't cool enough, restos and bars all along the route will be offering discounts to art-lovers in need of sustenance – including the Atlantic Beer Garden, which debuts this weekend between Third and Fourth Aves. Saturday and Sunday, 1-6PM. (Download a map here.)
Got a tip? Email us.