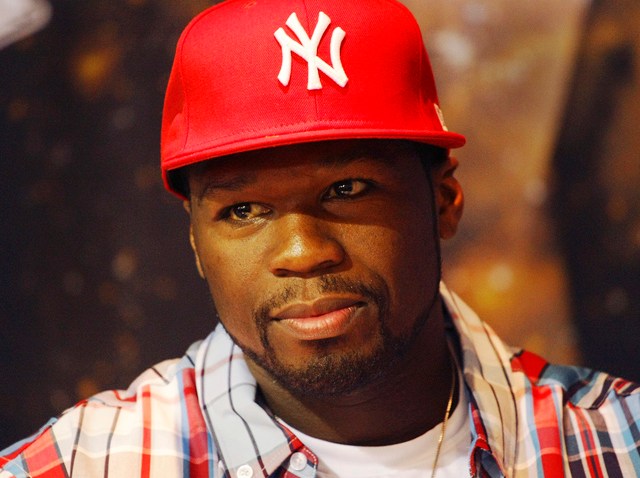 Curtis Jackson aka 50 Cent has never shied away from a promotional opportunity even if it means aligning himself with a new breed of celebrities whose fame rarely stretches beyond the bedrooms of teenagers all over the world.
Enter Keenan Cahill or BeenerKeeKee19952 whose clips of him lip synching to pop artists like Katie Perry and the Jonas Brothers have made him a YouTube sensation. Cahill's recent accession to internet fame caught the eye of talk show host Chelsea Handler when she saw the clip of him lip synching Usher's "DJ Got Us Falling in Love." Handler was so enamored with Cahill's performance that she invited him to appear on her show, "Chelsea Lately," where they recreated Cahill's bedroom studio backstage. As you can see below, Cahill was joined by hip hop's loveable thug in a duet of Jerimih's "Down on Me" which features a verse by 50 Cent on the original track.
This isn't the first time 50 Cent has appeared on a popular YouTube channel. In the summer of 2009 he confronted the infamous "Sexman" who's known around YouTube as Pruane2Forever. The braces clad teen called out 50 Cent's authenticity when he asked how 50 could still have "street cred" after all of his various endorsements and his penchant to be a "media whore". When 50 Cent caught wind of the video he invited Sexman to New York to "kick it old school" with him. The result is this hilarious Odd Couple pairing that will go down in the annals of internet history.
Say what you want about 50 Cent's music and product lines, but the dude certainly knows how to keep himself relevant in youth culture. With YouTube garnering more viewers than most cable television channels, 50 Cent has once again tapped this promotional goldmine with an assist from the unlikely geek elite.