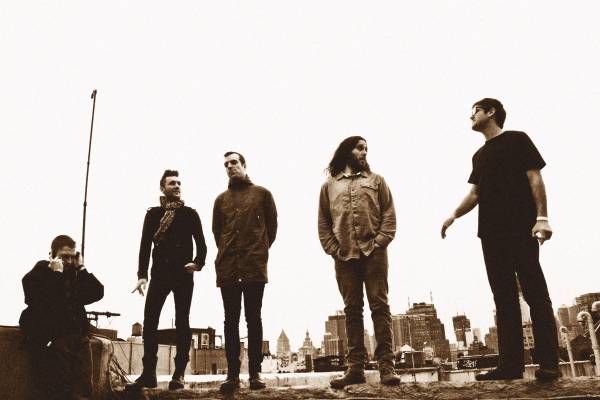 The Northside Festival kicks off Thursday. You might have noticed that we're a bit excited. As well we should be, as the good people at L Magazine have put together a strong lineup of old favorites and new discoveries. But if you're still a bit unsure of what to see, here are six more suggestions for you.
GZA, Grupo Fantasma, June 14 at Music Hall of Williamsburg
Of all the members of the amazingly amazing, storied Wu-Tang Clan, it is GZA the Genius who's most apt to step out of his comfort zone, experiment and get weird. It's GZA who recorded an entire album with DJ Muggs of Cypress Hill about chess and only chess, and it's GZA who recorded an ambitious, flawed but ultimately well-intentioned remix with the snotty indie rockers of Black Lips and even experimented with using them as his backing band. And it will be GZA who's performing Liquid Swords, his first album, in its entirety, accompanied by the heralded Latin funk band Grupo Fantasma. And he's doing it twice in one evening, because Liquid Swords is twice as nice as any other rap album out there. -Drew Millard
Ceremony, Citizens Arrest, Royal Headache, Margrudergrind, June 14 at Warsaw
California quintet Ceremony don't try to reinvent hardcore punk on their acclaimed new album Zoo, but they do add an emotional and sonic nuance that's rare for the genre, musing about the intersections of free choice and social expectations amid tracks that goose hardcore's growl with tempos that swing and guitars that seethe as well as they slash. Come early to check out the Citizens Arrest, the recently reformed New York hardcore band Ted Leo cut his teeth with, to see one of punk's hardest working men vent in his anger in a much less clever form that we've become accustomed to. -Michael Tedder
Of Montreal, Jens Lekman, The Thermals, Beach Fossils, June 15 at McCarren Park.
The most high-profile Northside show brings together an interesting quartet of marquee indie rock acts, from the lo-fi musings of Beach Fossils to the punk intensity of The Thermals to Jens Lekman's graceful orchestral folk meditations to of Montreal's unmedicated psych funk. It's an interesting mash-up of sounds, and a strong reflection of the diversity of both the Northside Festival and independent rock as a whole. -MT
Kitty Pryde, June 15 at Knitting Factory
If you follow rap, the internet, or the rap internet with any degree of fervor, you will not be surprised to find that the most controversial hip-hop artist of the first half of the year is a teenage girl who's obsessed with Adderall and boys and cute stuff, has a tattoo of the word "Princess" on her inner lip, mumbles her way through her hooky, internally-stacked verses and goes by the name of Kitty Pryde. The enigmatic Floridian is making her first live appearance in New York at Northside, and Nonstop Sound wishes her all the luck in the world—her new EP, HAHA, I'M SORRY is excellent. -DM
Future Of The Left, Bomb The Music Industry!, June 17 at Europa
Andy "Falco" Falkous is one of the crankiest men in rock. Fortunately, he's also one of the most hilarious, and his band Future Of The Left are like the the wittiest, most-of-the-top-incenses bloggers around, blowing up their anger about disappointing movie sequels, self-satisfied ignorance, mediocre music and idiotic social mores to a hilarious epic scale, and then flushing it all away with burn-it-all-down riffs and pulverizing feedback. -MT
Dam-Funk, June 17 at Brooklyn Bowl
Though he's been largely silent since his astounding Toeachizown, a double-disc Instagram-funk extravaganza that catapulted the L.A. jack-of-all-trades to the upper echelons of indie, Dam-Funk is the truth. A veteran funkster by trade, Dam-Funk's live shows are the stuff of legend. He got his start as a session keyboardist playing on early-'90s G-Funk records, and carved a space out for himself as one of the go-to funk aficionados in L.A., eventually finding himself over with the other affable weirdos at Stones Throw. He doesn't make it out to New York too often, so carve out some time on Sunday for him. -DM