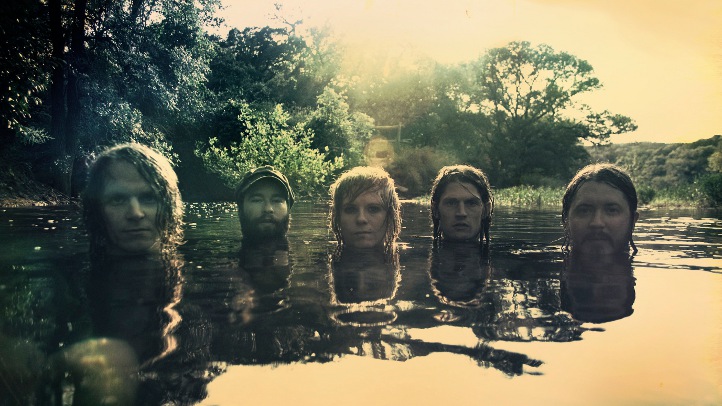 Typically, the label of "Midsummer Classic" is reserved for the Major League Baseball All-Star Game, but MLB commissioner Bud Selig tainted the excitement for it when he declared the 2002 game a tie after 11 innings. Since then, the MLB decided to give the game meaning by granting the league that wins the game home-field advantage during the World Series. So Selig and baseball were able to skirt by the criticism and avoid a disaster.
Similarly, New York's indie rock Midsummer Classic has avoided a lot of criticism by finding a new home and rebranding for the event. For years the Village Voice has thrown the Siren Festival, a massive, free, outdoor festival featuring two stages and a bevy of bands, at Coney Island, but this year the mid-July concert event will move to the South Street Seaport and it goes by the name 4Knots Music Festival.
Despite my disappoint about losing my annual pilgrimage to Coney Island for bacon-cheese fries from Nathan's, a pie from Totonno's and Siren Festival lineups that have included Built to Spill, Yeah Yeah Yeahs, Guided By Voices, M.I.A., Spoon and Death Cab for Cutie, the show must go on.
And go on it will with the first annual 4Knots Summer Music Festival that will take place on July 16 and boasts a lineup of stellar talent that will grace the stage at Pier 17 in Lower Manhattan.
For one afternoon the South Street Seaport will play host to indie rock heavyweights like Austin psych-rock pioneers The Black Angels and the pride of New Jersey's punk rock scene Titus Andronicus. Rounding out the bill are Puerto Rican garage rockers Davila 666 and local favorites Obits, Oberhofer and Eleanor Friedberger of the Fiery Furnaces.
The free, all-ages festival will go for a test drive a week earlier with a performance by Ted Leo and the Pharmacists at the South Street Seaport on Saturday, July 9.
While the programming and set-up of the 4Knots Festival is quite different from its Siren predecessors, it will serve the same purpose of taking a day to admire the blistering New York summer with a cold beer in your hand and some noteworthy bands providing the soundtrack to your day in the sun.
Please be advised all you pale hipster kids – me included – don't forget your sunscreen!