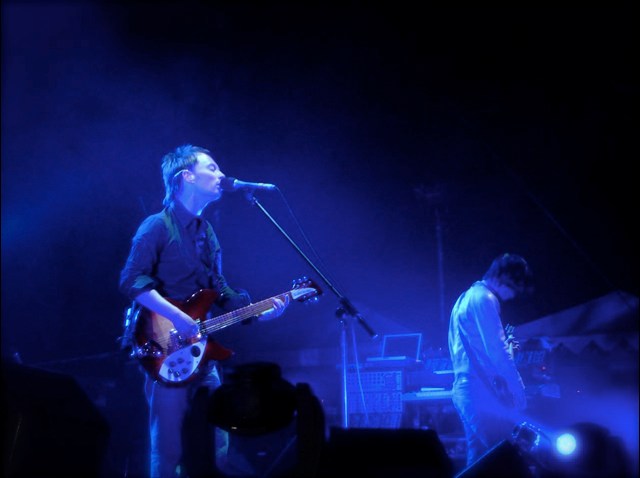 NAMELY: Boy, are we happy that Thom Yorke decided to ditch the original name of his supergroup, ????, in favor of the far-more-pronouncable Atoms For Peace (the new name's taken from a speech by President Eisenhower about atomic warfare). The lineup—which includes Yorke, the Red Hot Chili Peppers' Flea, radiohead producer Nigel Godrich and others—kick off the first of two dates at Roseland Ballroom tonight. 8PM.
CHEAP DATE: Ever wonder how some people can be utterly broke but still practice the art of living well? Dina Seiden, author of "Bargain Ho: A Personal Account of Bargain Hunting and Pathological Hoarding," comes to Pete's Candy Store to preach the gospel of stylish skint. 7:30PM.
I, ROBOT: Music journo Dave Tompkins' traces the roots of the vocoder in "How to Wreck a Nice Beach: The Vocoder from World War II to Hip-Hop." He comes to Bookcourt to talk about how a device originally developed to guard phone conversations from eavesdroppers is now a major element in pop music, making vocal talent less and less essential with each passing day (OK, we added that last part). 7PM.
Got a tip? Email us.