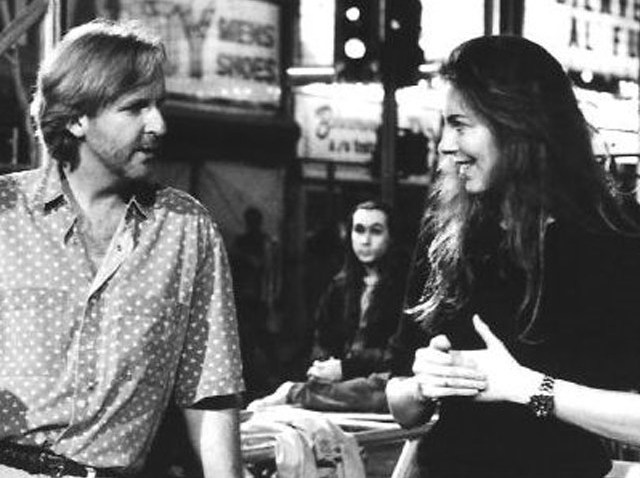 EX FACTOR: While you wait to see who gets the gold on Sunday's Oscar telecast, head to the IFC, where the cheeky film-career face-off between exes Kathryn Bigelow (she's nominated for "The Hurt Locker") and James Cameron (he, for "Avatar") continues. Friday and Saturday nights, it's advantage Cameron with 1989's "The Abyss," featuring the squinty-eyed, underwater stylings of Ed Harris. The series runs through April 17, part of the IFC's Waverly Midnights. 12AM.
LADIES FIRST: Listen, this could hardly be more awesome: Shara Worden, a.k.a. My Brightest Diamond, curates two days of performances at 92YTribeca to kick off Woman's History Month, all along the theme of women creating. From sewing installations to flower graffiti, from the a cappella sounds of Black Sea Hotel to the Johnny Cash-as-dame vibe of Mamie Minch, we can't wait. Don't worry, Worden steps up to the mic, too. Diamonds, Teeth and Yarn is at 7:30PM, also on Saturday.
TORCH AND TWANG: Forty-seven years ago today, the Piper Comanche carrying country stars Cowboy Copas, Hawkshaw Hawkins and Patsy Cline went down in Tennessee. Pay your respects at the Brooklyn Winter Hoedown, a three-day jam of local bands cooking honky-tonk, hot fiddle and much more. Superfine (DUMBO), 9PM + all weekend.
Got a tip? Email us.
Copyright FREEL - NBC Local Media