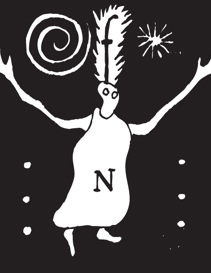 Long-running New Zealand post-punk label has been celebrating 30 years of jangly post-punk with a series of special concerts and releases, including both a new album (Free All The Monsters) and a reissue (the debut Daddy's Highway) from their signature group The Bats, as well as a label wide compilation (Tally Ho! Flying Nun's Greatest Bits) and a collection focusing on their other signature group The Clean (Vehicle, Compilation, Oddities), both of which will be available in the U.S. next year.

Which is great and everything, but if you're in the mood to enjoy some melodically rich yet jumpy New Zealand pop music right now, you're in luck.
The Cake Shop, one of the most reliable sources of melodically rich yet jumpy indie pop in the city, is hosting Collaborations, Reinterpretations, and Experiments in Celebration of Flying Nun's 30th tonight.
New Zealand bands and New Zealand-indebted bands including The Jewish, Regal Degal, The Mad Scene,Joe Blossom, Bob Bannister, Gemma Gracewood and DJ's Mac Hodge and Mike Wolf are on the bill.
Tickets are $7, doors are at 9 p.m. There are also plans to screen a documentary about the label's history as well as a video compilation in New York in the near future.