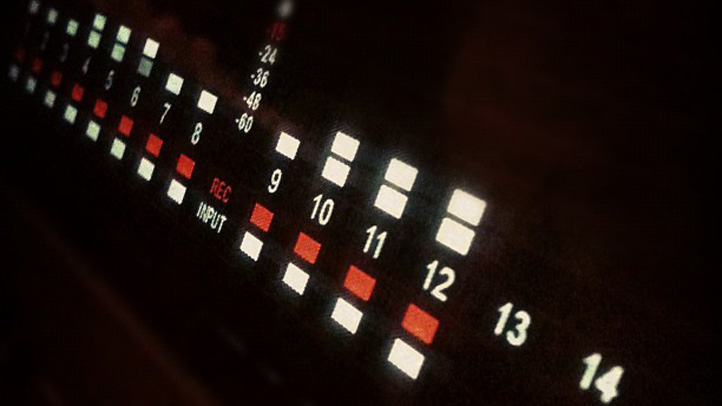 The Spy Music Festival has been going on for about a week now, but they continue to have some of the best lineups around. Saturday, wonderfully grimy Williamsburg DIY venue 285 Kent plays host to an eclectic lineup of prominent experimental musicians.
The night opens with PC Worship, one of the city's most resolute genre-blending groups. As a self-described "mutant soul band," PC Worship traffics in what is certainly rock, though beyond that, it's kind of hard to get a handle on what's going on. Fractured melodies spiral from guitar and saxophone alike, and half-sung, half-spoken vocals meander in and out at an unhurried pace. It's a bit like the Pixies at times, though with a keener eye towards avant-garde freakouts.
White Out is an experimental music duo formed around the core of Tom Surgal and Lin Culbertson. Working with a host of other musicians, the pair form deeply odd music around a wide assortment of instruments, ranging from analog synthesizers to the autoharp. They're joined on Saturday by Charles Gayle, a fierce tenor saxophonist, who at 73 is a long-time stalwart of the New York avant-garde jazz scene and a vital improvisatory force.
Dustin Wong is one my favorite artists and (somewhat regrettably) one of the city's best-kept secrets. A true guitar virtuoso, Wong specializes in creating solo mini-symphonies with a small arsenal of pedals. Wong's performances are something to behold, and he's joined on Saturday by Parts & Labor keyboardist Dan Friel, whose stock and trade are similarly styled performances executed on keyboard. Friel and Wong are musically kindred spirits who just happened to pick up different instruments, and they're playing together on Saturday in what promises to be a memorable collaboration.
Finally, Starring closes the night out. A willfully idiosyncratic mix of pummeling drums, fiercely weird riffs and ethereal vocals, Starring's music can be described as "punk-prog." Though it's complex music, there's a fierce, take-no-prisoners attitude. These guys are not playing around.
$10, starts at 8 p.m. 285 Kent Avenue, Brooklyn -- come on out!