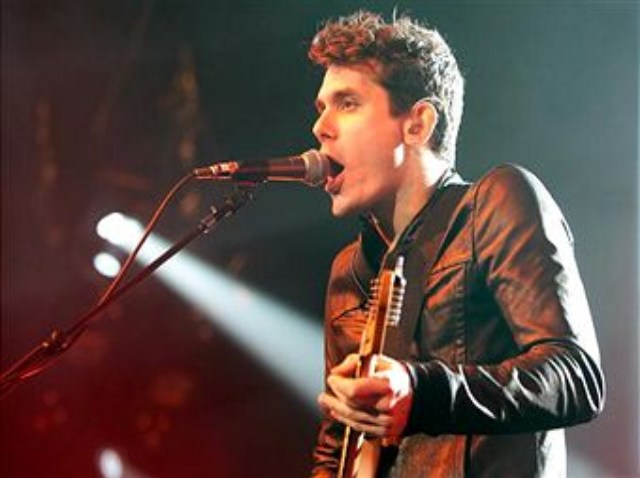 WAITING: They've barely squeegeed Fergie's flopsweat off the MSG stage, and it's John Mayer's turn: He kicks off two nights at the venue in support of his third studio album, "Battle Studies." Yes, many (most?) of his fans may give one pause, what with their willingness to pay money for a week on the Mayercraft cruise, but the dude can 1) write a song, and 2) shred his guitar like a bad-ass bluesman when he wants to. Funk/reggae/fusion outfit Michael Franti & Spearhead opens. 8PM.
TWOFER: We love the concept behind BAM's Artist Talks: Bringing together luminaries from wildly divergent worlds to chew the fat on this and that. In this corner, Mark Morris, dance icon and founder of his eponymous Dance Group. In the other, Mario Batali, famous for serving really good, expensive versions of dishes every Italian grandmother makes on Sunday. Rose Cinemas, 6PM.
TEACH THE WORLD TO SING: This event needs barely any introduction: The Losers Lounge, that semi-regular evening devoted to frothing, obsessive, very often genius tributes to one artist or other, celebrates what would have been Karen Carpenter's 60th birthday with three straight nights of Carpenters material at Joe's Pub. We've only just begun, people. 7PM.
Got a tip? Email us.
Copyright FREEL - NBC Local Media