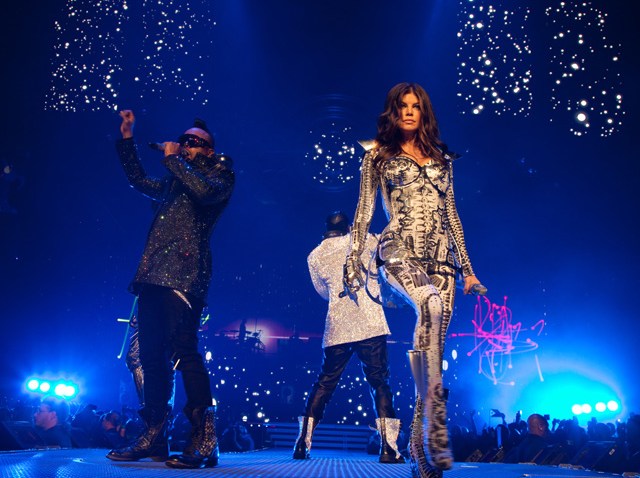 THREEFER: The utterly inescapable Black-Eyed Peas cap off their biggest year yet with this MSG gig. Come for the "Boom Boom Pow" and Fergie's five-inch heels; stay for opening act Ludacris (the other way around, but you understand). Also, oddball duo LMFAO opens for the opener. Are we the only ones who feel like it's the Peas who should be opening for Ludacris? No? Thank you. 7:30PM.
'TIL YOU'RE SORE: Maria Finn's husband was cheating, so she threw him out. Then she cried, and when she was done with that, she signed up for tango lessons. A lot more happened, of course, and that's the meat of Finn's memoir "Hold Me Tight and Tango Me Home" (Algonquin Books) – join her for the launch party at Idlewild Books, complete with live tango music, dance demos and flowing Argentinean wine. 7PM.
SAVE, PUBLISH: Hey, have you heard blogs can lead to book deals? Ok, the concept isn't new – but come to the JCC to hear two notables in the trend, "Julie & Julia"'s Julie Powell and "The Happiness Project"'s Gretchen Rubin, talk about how they turned their self-improvement jags into printed matter. "Blogs to Blockbusters" is at 7:30PM.
Got a tip? Email us.
Copyright FREEL - NBC Local Media