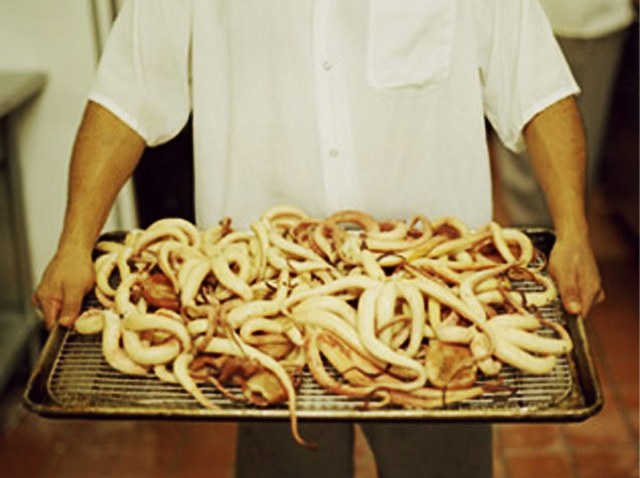 PESCE: Hook yourself up with a colazione tradizionale at Lupa on Christmas Eve with La Vigilia, the Italian Feast of the Seven Fishes: crispy octopus with farro, swiss chard and green faro, shellfish stew with eels, lobster, clams and more… and, you know, five more (plus dessert: chocolate budino, or pudding -- and yet so much more than pudding). They start serving this special menu at noon and reservations are required. $85.00 per person ($130.00 with wine pairings).
SING OUT: Washington Square Park may look a little different post-renovations, but the Christmas Eve caroling under the arch lives on: Meet at 5PM, and if you can't remember how many "fa-la-la"s come after "Deck the halls with boughs of holly…", sheet music will be provided. 5PM.
NOT-MAS: Why just settle for Chinese food and a movie, when you can celebrate just another Friday night with your fellow chosen ones at Gotham Comedy Club's Very Jewish Christmas? Jessica Kirson headlines an evening of notable Jewish comedians from across the country, including Barry Weintraub, Lenny Marcus and Gregg Rogell. 7:30, 9:30PM.
See our music picks on the Nonstop Sound blog.