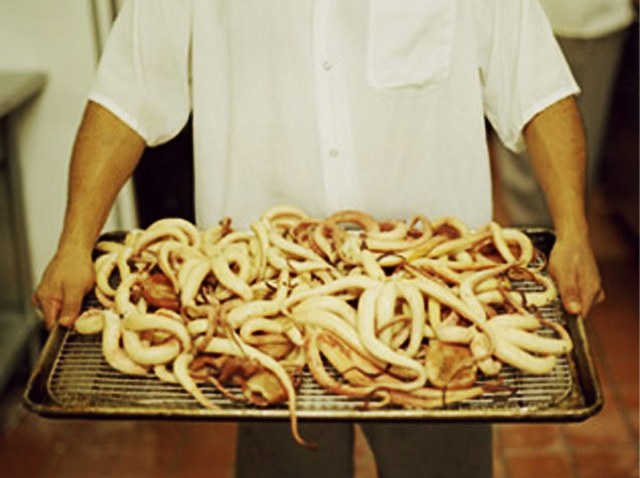 PESCE: Hook yourself up with a colazione tradizionale at Lupa on Christmas Eve with La Vigilia, the Italian Feast of the Seven Fishes: turbot cooked in parchment with black truffle, crispy octopus with farro, swiss chard & salsa verde… and, you know, five more (plus dessert: chocolate and apricot budino, or pudding -- and yet so much more than pudding). They start serving this special menu at noon and reservations are required. $85.00 per person ($130.00 with wine pairings).
SING OUT: Washington Square Park may look a little different post-renovations, but the Christmas Eve caroling under the arch lives on: Meet at 5PM, and if you can't remember how many "fa-la-la"s come after "Deck the halls with boughs of holly…", sheet music will be provided. 5PM.
SING OUT, PART DEUX: You have just a few chances left to hear the booming voices of the Big Apple Chorus this holiday season: The all-male outfit performs on the cobblestones at Fulton and Front Streets at 3 and 4PM (also on December 26 and 27).
Got a tip? Email us.
Copyright FREEL - NBC Local Media