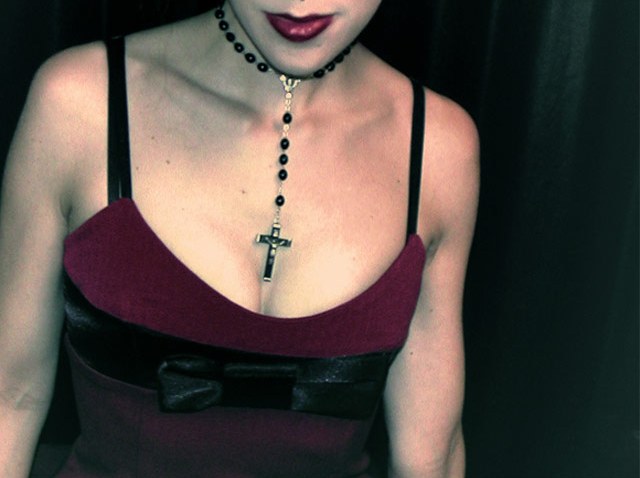 PUTTING THE 'CHRIST' IN CHRISTMAS: For the last In the Flesh naughty-literature event of 2009, join hostess Rachel Kramer Bussel and a bunch of authors reading on the charged theme of sex and religion (how holiday-y), including Johanna Gohmann (Bust), Gary Morgenstein (Loving Rabbi Thalia Kleinman), and Susan Wright (Confessions of a Demon). There'll also be belly dancing and cupcakes courtesy of Baked by Melissa. Happy Ending, 8PM.
PUBESCENT: Brave souls excavate their angstiest teenage artifacts – diaries, passed notes, mixtapes, home movies – and share them with you fine people, all in the name of… personal growth? Owning one's awkwardness? Cheap laughs? Probably all three, but the result is painfully hilarious and the name utterly perfect: Mortified, the series, returns to Comedy Below Canal at 92YTribeca. 9PM.
HIGH SOCIETY: If you haven't taken in what's now become known as the High Line Renegade Cabaret – a.k.a. a fire escape upon which vocalist Elizabeth Soychak began staging impromptu shows for visitors to the High Line directly below – tonight's special holiday show is the perfect occasion to experience it. What could be more New York than someone developing a fervent fan following by singing 1930s chestnuts amid drying laundry? When the colored lanterns are lit, it's almost showtime. 7PM.
Got a tip? Email us.
Copyright FREEL - NBC Local Media