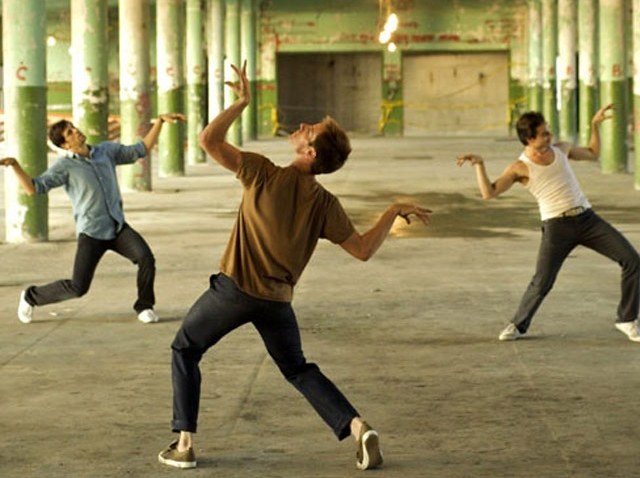 DANCE DANCE EVOLUTION: NY Export: Opus Jazz is a rebooting of Jerome Robbins's "sneaker ballet" in a film that's part documentary, part performance. The piece, the brainchild of New York City Ballet soloists Ellen Bar and Sean Suozzi, takes Robbins' 1958 choreography to the streets of 2010 NYC – you'll recognize locations from the High Line to the McCarren Park Pool – and wowed attendees at the SXSW Film Festival, where it garnered the audience award. ReRun GatroPub Theater, DUMBO, 7, 10PM, through 11/12.
NOSTALGIA: Prepare to have heart and cockles warmed as Constance Roseunblum, who used to edit the late City Section of the Times, taps contributors to revisit live their only-in-NYC tales from the new anthology More New York Stories: The Best of the City Section of the New York Times, at the Tenement Museum Shop. 6:30PM.
FARE PLAY: Only in New York City would there be feverish discussion and debate surrounding what, exactly, the future of taxicab design looks like. Head to the Museum of the City of New York for Spotlight on Design: the Taxi of Tomorrow, wherein TLC honcho David Yassky will show and tell of proposals from the practical to the out-there from a bevy of designers who've reimagined the NYC cab, including Paul Herzan, chairman of the Cooper-Hewitt. 6:30PM.
Plus: See our music picks on the Nonstop Sound blog.