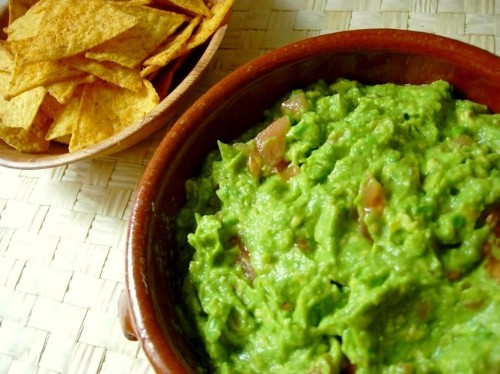 MASH: Hot Pot, creator of culinary events, is throwing a hands-on guacamole-making party at Traffic. Step One: A Hot Pot instructor schools you in the basics of what makes AAA guacamole. Step Two: You're unleashed on a buffet of sweet and savory extras you can use to spike your gooey mixture and make it your own. Step Three: Everyone's concoctions are put to a vote. Flavor Mashup: Guacamole starts at 7:30PM.
RETURN: The Canadians are back! Broken Social Scene crowd the stage at Terminal 5 tonight. We can only hope for a cameo by Feist, who joined the collective onstage at Toronto's Sound Academy in December to perform her song I Feel It All. But if not, we'll live. Here We Go Magic open, even. Tickets still available at Ticketmaster.com. 7PM.
PROFILE: Upon its release, 2008's Chelsea on the Rocks—Abel Ferrara's film about the storied Chelsea Hotel—was described by the New York Times as a "disorderly documentary about disorderly lives," in which "outrageousness trumps art." It's certainly not exhaustive, but as a document this is exactly what makes the piece interesting: Ferrara reveals himself to be under the same spell that lured scores of artists (Mark Twain, Bob Dylan, Patti Smith are just three) to the hotel in search of something ineffable and magical. Anthology Film Archives, 9:15PM.