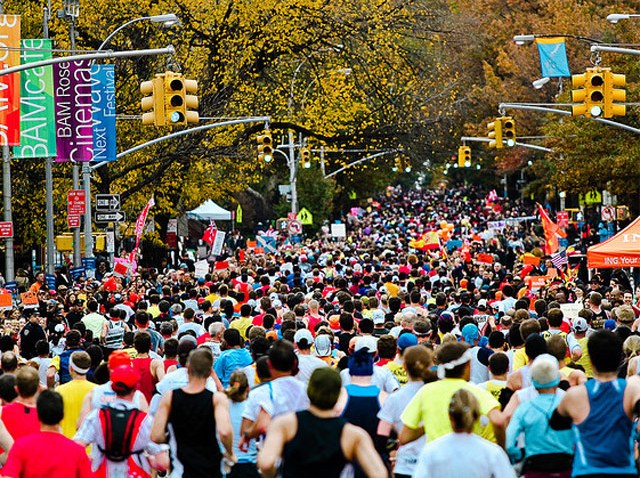 RUNNING WILD: Is it marathon time already? We've barely recovered from the 2009 ING marathon—cheering on runners from a banquette while powering through that extra dollop of hollandaise on our eggs benedict takes training and endurance, people. Plan your day with Zagat's list of restaurants along the running route, and also check in on the rundown of live entertainment—more than 130 bands will keep crowds animated as muscular types in short shorts puff on. Sunday.
PAGES: Printed Matter's annual New York Art Book Fair wants to stack your coffee table high with gorgeous tracts that'll make you look extra erudite to your friends. And even if you're not itching to drop serious coin on tomes from one of the 200+ publishers represented, what could be better than a day of browsing new art books at Long Island City's MoMA PS1? Check the schedule for additional events and exhibits going on during the fest. Friday, Saturday and Sunday; times vary.
UP CLOSE: Grammy-collecting folk-rock endurer Natalie Merchant sits down with Times critic Jon Parales to talk about her career and creativity, and perform some material old and new in a cozy setting at the TimesCenter. Natalie Merchant: A Conversation With Music is on Saturday, 7PM.
Plus: See our music picks on the Nonstop Sound blog.