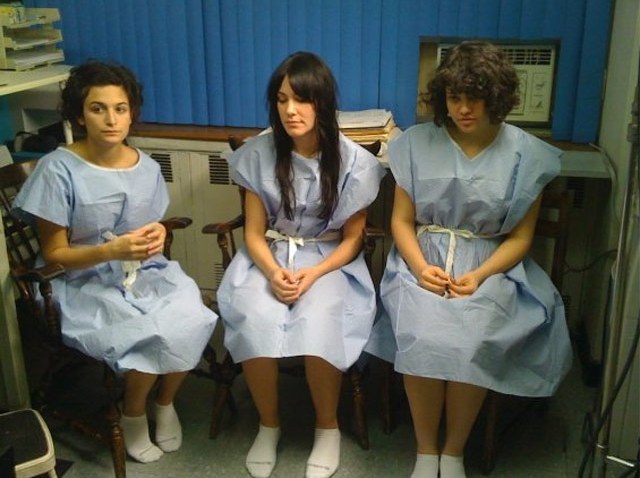 PREGNANT PAUSE: On the occasion of the anniversary of Roe v. Wade, feminist filmmakers take a moment to honor the 1973 ruling that changed history with Knocked Up: Feminist Filmmakers Celebrate Roe, an evening of controversial, thought-provoking films, Jennifer Baumgardner and Gillian Aldrich's documentary "I Had an Abortion" and Gillian Robespierre's romantic comedy "Obvious Child" (featuring Jenny Slate, a.k.a. the SNL F-bomb dropper), at the New School's Wollman Hall. 7PM.
HONKY TONK: Local film/video archivist Russell Scholl curates Hillbilly Hit Parade at Barbès, a night of vintage music – including rare musical short subjects, Soundies, tv and film appearances – all about "laughter and pain, drinkin' and cheatin, true love, heartaches by the number, moonshine and murder." Ironic? Possibly. Fascinating? Doubtlessly. Better get your suspender-barrel dry cleaned for this one. 8PM.
SMALL CHANGE: When we read Suze Orman's name, we have a hard time not thinking of Kristen Wiig's SNL spoof, but the stone-cold truth is, get past the staccato speech and the Skittles-hued jackets, and this woman is slowly smacking financial sense into a nation that desperately needs it. She'll be at the Union Square Barnes & Noble tonight, discussing and signing copies of her book "Women & Money: Owning the Power to Control Your Destiny." We dare you to bring by your embarrassingly high credit card statement and have her sign that, too. 7PM.
Got a tip? Email us.
Copyright FREEL - NBC Local Media