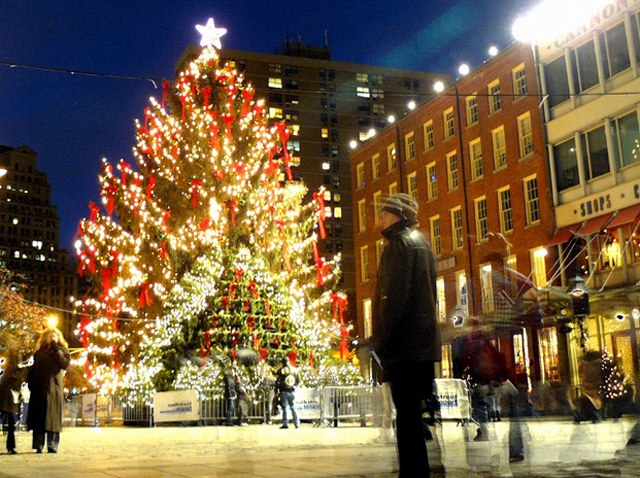 EVERGREEN: No offense to Midtown, but the crowd-mobbed Rockefeller Center tree lighting is not our idea of fun – it's like roller derby-meets-discount day at Six Flags, when all we want is to soak up a little twinkly cheer. For that, there's the South Street Seaport tree lighting, featuring the barbershop stylings of the Big Apple Chorus, a special visit from Sesame Street's Gordon, and a 50-foot Douglas Fir. 6PM.
TWOFER: Because Black Friday is hands-down the shoppingest day of the calendar year, 92Y Tribeca brigns you a double feature of pure bubblegum consumerism – both celebrated and skewered -- on the big screen: Amy Heckerling's "Clueless", followed by Kevin Smith's "Mallrats". Like, enjoy. 7PM.
SINGLE-OH-SEVEN: Whether you're still digesting from yesterday's epic feed or you're spending this Black Friday pinging from sale to sale, chances are tonight, you'll need a moment to chill. And no-one puts you in the mood for that quite like Henry Binns and Sam Hardaker, a.k.a. Brit duo Zero 7, who'll bring their lush, downtempo grooves to Terminal 5, 8PM.
Got a tip? Email us.
Copyright FREEL - NBC Local Media