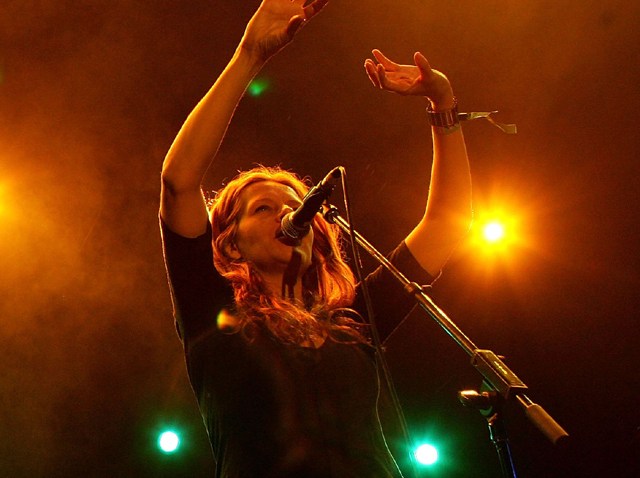 CASE CLOSED: Her countrified wail is in full effect on her latest record "Middle Cyclone", and yet still Neko Case manages to make even the fullest, lushest songs sound like she's whispering them into our ear like a perfect secret. Come bask in her glow at the Beacon tonight at 8PM.
WHITE RUSSIAN: The marquee is mighty crowded for tonight's Celebration of Vladimir Nabokov at the 92nd Street Y. Lovers of his oeuvre (Martin Amis, Chip Kidd, and others who just happen to be fancypants artists themselves) congregate to read from "The Original of Laura", Nabokov's written-on-postcards final novel, which comes out tomorrow. 8PM.
DA-DUM: "Law & Order" isn't really a television show anymore – it's boilerplate for all crime dramas on the air today. Come to the Paley Center for Media, where creator and multi-squillionaire Dick Wolf will discuss the show with actors Sam Waterston and S. Epatha Merkerson (what, Vincent D'Onofrio was busy?) as part of the "Law & Order": Twenty Years and Counting event. 6:30PM.
Got a tip? Email us.
Copyright FREEL - NBC Local Media