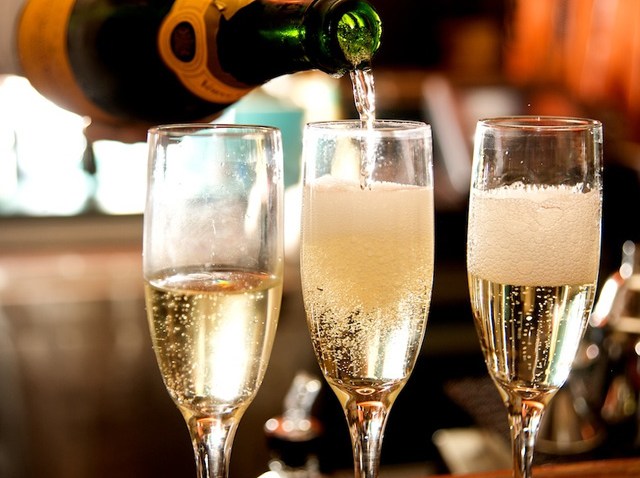 REAL CORKER: What if you could drink as much bubbly as you could suck down from more than 20 big-name purveyors (your Pipers, your Veuves) – and nibble on exotic Asian finger foods – all while doing good? That's the score at tonight's Flute Fest at Flute Gramercy, where your $95 ticket benefits the Food Bank for NYC. 6PM.
DANES COOK: Naturally, when the task fell to Katy Perry to choose an opening act for her Euro tour, she picked Danish powerband Asteroids Galaxy Tour, whose catchy-as-hell quirkpop (you may have heard their song "Around the Bend" backing that Apple iTouch commercial) sounds like the soundtrack to a late-1980s teen romp – except, you know, Danish. NME called them "the best Danish export since bacon." Come rock out with them at Mercury Lounge tonight at 10:30PM.
A-RAB MONEY: Talk about niche: Filmmakers Jennifer Needleman and Joshua Asen have produced a documentary profiling a small group of Moroccan hip-hop artists trying to organize the country's first-ever hip-hop music festival, cultural taboos and scarce resources be damned. Asen presents a screening of the buzzy, award-winning film "I (Heart) Hip-Hop in Morocco" at Littlefield in the Gowanus at 9PM.
Got a tip? Email us.
Copyright FREEL - NBC Local Media