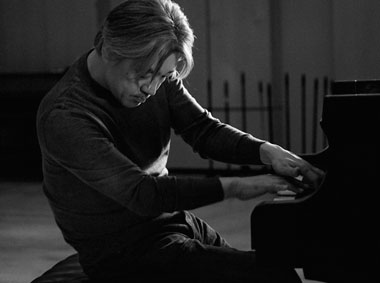 SOUND MAN: Head to NYU's Skirball Center for an ultra-rare performance from composing honcho Ryuichi Sakamoto. He's touring to plug his recent double-disc release on Decca of Playing the Piano and Out of Noise, and will no doubt deploy his full bag of tricks for the show. P.S., because he's also a hardcore environmental activist, Sakamoto's planning to offset the tour's carbon footprint. 8PM.
BIO FOOLS: A panel of ultra-talented comedians and other types paid to be funny--Scott Adsit, Mario Cantone, Rachel Dratch and Michael Urie, say--tackle one of the best comedy concepts around: They read from actual celebrity memoirs, with pants-peeing results. Celebrity Autobiography is at the Triad Theatre at 7:30 (sold out) and 9:30PM (tickets available).
JOURNEY: It's not often a music critic has been discussing and dissecting an artist for the entire span of his or her career. All the more reason to take in Greil Marcus' collected thoughts on America's everyman troubadour in Bob Dylan by Greil Marcus: Writings 1968-2010; the writer will introduce his tome at the Union Square Barnes & Noble; 7PM.
Plus: See our music picks on the Nonstop Sound blog.