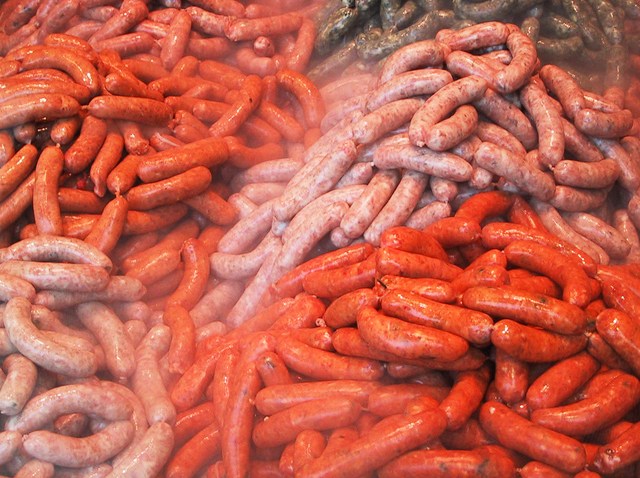 LINKED: Bruce Kraig, author of Hot Dog: A Global History, hosts a weiner-and-sausage tasting at the Roger Smith Hotel's Lily Restaurant. You're invited to sample the fare – from humble franks to artisanal links – and cast your vote, all while sipping drinks and soaking up some meaty history. 7-9PM.
IN THE PINK: Pink Floyd frontman and bassist Roger Waters and visionary filmmaker Alan Parker collaborated on the ultimate rock concept movie, 1982's crazy bombastic cinematic adaptation of the two-disc, semi-autobiographical concept album "The Wall" – the movie that makes you feel like you're on acid even when you aren't. The Walter Reade screens it big and loud tonight, and Stella Artois pours suds for the prog-rock afterparty. 8PM.
RAVE ON: Denmark's awesomely trashy Raveonettes turn out scratchy, irrepressible pop-rock hooks that suggest somebody grew up listening to the Go-Go's and Joan Jett on repeat. The duo rocks Maxwell's – likely throwing out more than a few tracks from their just-released album "In & Out of Control" -- at 11PM.
Got a tip? Email us.
Copyright FREEL - NBC Local Media