The Nassau County Sheriff has pulled out of negotiations with a health care company seeking to treat sick inmates in the county jail.
The company, Correct Care Solutions, won the bid to replace a medical firm that is being relieved of its duties after a series of high profile inmate deaths.
In response to an I-Team inquiry about the impending deal with CCS, Capt. Michael Golio, a spokesman for the sheriff's department, said in a email announcing contract talks had recently failed and that the county terminated negotiations with CCS on Feb. 15.
According to Golio, the reason talks failed was that CCS sought higher reimbursement fees than the company had originally proposed in their initial bid to win the contract.
I-Team Exclusive: Prisoner Claims Medical Neglect Inside Nassau County Jail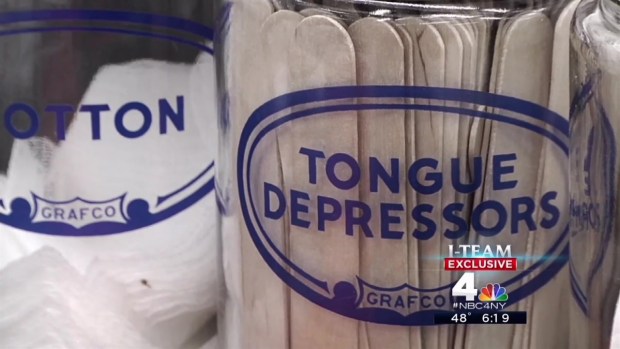 A spokesman for Correct Care Solutions did not immediately respond to the I-Team's request for comment.
The failed contract negotiation leaves Nassau County back at the proverbial drawing board, and still doesn't have an immediate replacement for Armor Correctional Health, the embattled company that has been providing jail healthcare since 2011.
In 2015, the I-Team began reporting on a series of inmate deaths and accusations of medical neglect under the care of Armor personnel. In one exclusive report, a former Armor nurse accused the company of cutting costs by skimping on medicine and refusing to send inmates to the hospital when they need more advanced treatment.
Last summer, Attorney General Eric Schneiderman sued Armor, accusing the company of failing to provide proper medical services. Three months later, Schneiderman settled the lawsuit. As part of the settlement, Armor did not admit wrongdoing but did agree not to bid on jail medical contracts in New York for the next three years.
At the time Yeleny Suarez, an Armor spokeswoman, said the company remains proud of its quality of care.
"Throughout the NY AG's inquiry, Armor provided the NY AG with clinical data that clearly supported the enhancement of patient care to an extremely acute patient population," Suarez told the I-Team.
With Armor unable to bid on the next jail contract, Nassau County Sheriff Michael Sposato began looking for a new medical provider and quickly landed on CCS. But it was not to be.
In the statement announcing CCS would no longer be considered for the job, the sheriff's department only cited cost considerations. But like Armor, CCS has also faced accusations of medical neglect and low quality care behind bars. Last month, the I-Team reported on a Westchester County lawsuit in which family of inmate Rashad McNulty accuse CCS of ignoring obvious signs of cardiac distress. After McNulty died, the New York State Commission of Correction issued a report concluding he might still be alive had CCS staff provided proper care.
Citing the pending nature of that litigation, a CCS spokesman declined to comment on the McNulty case.
With CCS now out of the running, Golio said the Sheriff's Department would shift its focus away from for-profit companies that specialize in jail medical care.
"The County will issue a new RFP, with emphasis toward attracting hospitals, in the coming weeks," Golio said.