Question Authority is a 6-part podcast about New York's public housing crisis. This is Episode 2, where one woman's walls are crumbling with mold while, upstairs, a mom's savings is depleted due to her son's persistent asthma. NYCHA is hit with a class action lawsuit, but is still behind on repairs. Listen on Apple Podcasts or Stitcher or listen below.
MARIA CUEVAS HOSTS Thanksgiving every year in her two-bedroom apartment. She has lived there, at the NYCHA Red Hook East Houses, for over 20 years. Last Thanksgiving, her son Edwin noticed something was off about the bathroom wall.
"My son saw bumps, like little bumps. Like bubbles," Cuevas said. "For them to come and fix it, it takes forever. Two, three months, maybe longer."
So she and her son took the problem into their own hands. "He said, I'm gonna scrape this and I'm gonna plaster it. He got the scraper and when he scraped, the whole wall came crumbling down," she said. "And when he hit it with his hand, slapped it, the whole side came crumbling down."
She said she called housing right away to ask them to fix it. "And I tell them, my whole bathroom's coming apart, the whole thing's coming down, and they said, 'oh, okay, we'll send somebody,'" she said. "The following day they did send someone to come and inspect it. The maintenance guy comes, he looks at it, he says, I don't do that."
She said two more maintenance workers came and went without fixing the problem. 6 months later, her wall looked the same. NYCHA claims there was no indication she tried to tell anyone about a leak before May. "I all of the sudden started feeling congested in my chest, I started coughing," Cuevas said. "I never had asthma before in my life, ever."
In 2004, the Institute of Medicine found enough evidence to prove links between indoor mold exposure and lung problems in otherwise healthy people. It also found suggestive evidence that it could lead to development of asthma. "I can smell the mildew and I smell it so strongly, I can hardly breathe in this house," Cuevas said. "I feel that this apartment is killing me."
Rita Crespo lives in the apartment directly above Cuevas. Her nine-year-old son, Sage, also has asthma. She said water leaking into her apartment trickles down into Cuevas'. "As someone who knows my rights, I should not be living in conditions like this especially with a son that has asthma," Crespo said. "Water's been dripping, water's been bubbling from my bathroom, my showerhead, over my toilet, in my steam pipe. There's so much debris from the walls."
Rita says she put in at least ten tickets over the next month—she sent proof of at least six. The NYCHA press office claims repairs were made on June 29th and July 3rd, but yet she says she has not seen any repairs.
The Federal Monitor, Bart Schwartz, saw this problem throughout NYCHA. In his first report, he wrote, "there is little, if any, correlation between closing work orders and completing the repair of a problem."
"I just don't think it's fair. I just don't think that for the rent we pay here, I don't think that it's fair that if we're paying this rent, we should be treated—because it's a development, because it's New York City Housing, because it's the projects, we should not be treated as such," Crespo said. "We have the same rights as anyone else."
Crespo said these leaks and the mildew they cause make her son's asthma worse. "Some days the asthma kicks in full notch and he has to be on the nebulizer pretty much all day. It's been acting up," Crespo said. "It takes a toll in every possible way you could imagine. I'm just trying to get by day by day."
Everything about this is might actually be in violation of a federal agreement to fix mold. "I became aware of the mold problem at NYCHA during my first days of work here at Little Sisters," said Ray Lopez, director of Little Sisters of the Assumption Family Health Service. "East Harlem, which is where we work, 30% of the housing units are NYCHA housing. In our asthma program, more than half of the kids with asthma live in NYCHA housing."
Lopez said he and his colleagues went around NYCHA's ineffective ticket system and straight to the borough director to get rid of mold for these residents. But after some time, that didn't work anymore. "They don't do very, very basic things unless there is an outside organization like us putting a tremendous amount of pressure on them," said Michael Stanley, one of the lead organizers for Manhattan Together. It's a coalition of smaller organizations, including Little Sisters.
"We said what can we do? And came up with a legal theory that because mold causes asthma and asthma is a disability, failure to properly remediate it was a violation of the American Disabilities Act," Stanley said. "That was the theory under which the lawsuit began."
The class action lawsuit was brought by Maribel Baez, an asthmatic resident of the NYCHA Melrose building in the South Bronx. Baez v. NYCHA also represented two other residents, the Natural Resources Defense Council, Manhattan Together, and South Bronx Churches.
A settlement was approved by a judge in 2014. It's a consent decree, which means it's a settlement and the court continues to make sure certain conditions are met. NYCHA did not admit guilt by entering into the consent decree. "Personally, I figured NYCHA wouldn't live up to the settlement," said Lopez.
According to Stanley, even the named plaintiff, Maribel Baez, could not get decent repairs even after the settlement. So they told the court that NYCHA was not doing what it was supposed to be doing: they put forth a motion to enforce. "What became very clear is that all throughout 2014 and 2015 they were not trying, not even a little bit. If they were trying, they were so completely incompetent that their trying had no effect," Stanley said. "The only thing NYCHA did was make an attempt to appear as they were doing something, but nothing to try to be in compliance with it."
NYCHA disagrees with this statement and opposed the motion. The judge ruled in favor of the tenants. This time, an independent authority, Special Master Francis McGovern, was appointed to watch NYCHA. In 2017, McGovern oversaw the launch a pilot program called "Mold Busters." "Since then, due to tremendous pressure, they have tried some things, mostly failed, but they have tried," Stanley said. "I think that we've gotten them to make some significant improvements in 350 apartments related to mold, but that's out of 180,000."
Officially, there are 178,895 NYCHA apartments in total, and there was no indication they all needed mold abatement.
New NYCHA Head Discusses How To Fix Agency Problems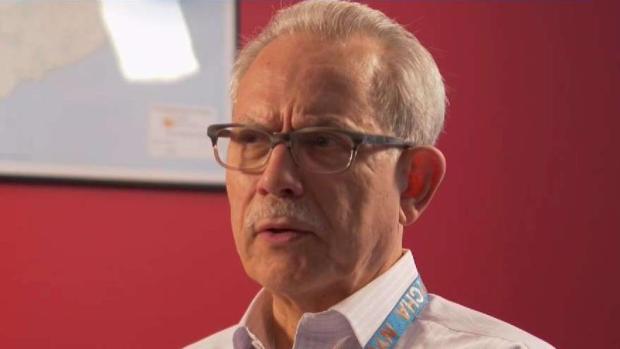 NYCHA said there have been over 250,000 mold work orders completed since 2014. But again, just like the Federal Monitor has reported, Lopez has seen that just because NYCHA says an order has been completed, that does not mean it was actually done. "There are workers closing out complaints and closing out tickets without knocking on doors, and still are," Lopez said. "Some of these workers show up and don't have the proper equipment and supplies to do the job."
In 2018, NYCHA reached a new settlement with the Baez plaintiffs that included full rollout of Mold Busters, improved training for staff, better policies, and an independent ombudsperson. In an interview we did with the new Chair of NYCHA, Gregory Russ, Russ said that they're doing better at fixing simple repairs within a week, but still struggling with the larger repairs.
"You know we have a 7 day obligation and a 15-day obligation. We've done pretty well on the 7-day obligation the last quarter – 90% of the 7 day demands have been met. That's still not compliance. We're having more problems with the 15 day because they tend to be leaks and we're only 57% compliant there. But we are seeing improvement in the remediation process such that the returning cases of mold are significantly diminished," he said.
De Blasio Names New NYCHA Head — Who Doesn't Come Cheap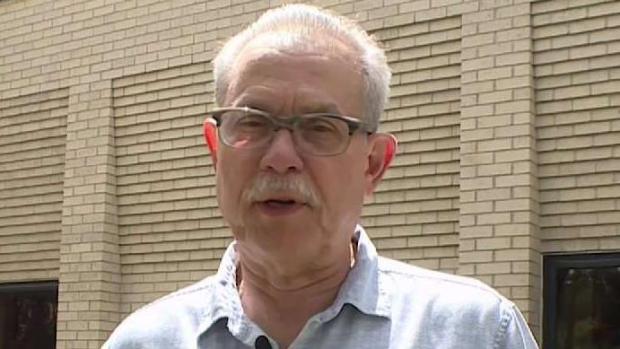 Stanley said they are interested not just in getting repairs for the people they know, but for everyone at NYCHA. An example was fixing every roof fan and making sure all the horizontal vents were clear, something Stanley and his team has been pushing for for years. He said the fan fixes would significantly improve mold and moisture. "They're in violation by not having roof fans working."
In our interview with Russ, he said that he is aware of the issue with the fans and even expedited their repairs. "We're able to reduce the time is takes to get that contract out on the street and we're looking optimistically to get that contract out this year so we can start that work," he said.
"So we are now in a place to say with high confidence that we're going to execute the contract and start the work and it's going to happen in the short term rather than some long prolonged period."
After we aired a shortened version of this story on TV, NYCHA came to Cuevas' apartment to fix things. They redid the walls in her bathroom, but did not paint. NYCHA claims they didn't know about the leak until 8 months after the wall crumbled. "I have to have a nebulizer," Cuevas said. "I would ask [NYCHA] to think about what they're doing. They're supposed to be here to help people and we're not asking for much."
Crespo said she still hasn't seen any repairs.
Question Authority was researched, written, produced, and edited by Liam McBain. The executive producer is Jessy Edwards, with additional help from Ben Berkowitz and John Cuthbert.