A high-ranking federal lawmaker is demanding action from the Department of Homeland Security after the I-Team uncovered evidence of an alleged scheme to exploit the Queens Family Court for a fast track to green cards.
On Thursday, Rep. Bob Goodlatte, a Virginia Republican who chairs the powerful House Judiciary Committee, sent a letter to the agency expressing outrage over the alleged "rampant" fraud.
"The abuse detailed by the reporting team revealed an apparent conspiracy to commit fraud in order to obtain SIJs (Special Immigrant Juveniles petitions)," the letter said. "What they found is disturbing to say the least."
The Department of Homeland Security couldn't immediately be reached for comment.
I-Team: Immigration Scheme Catches Attention of House Judiciary Committee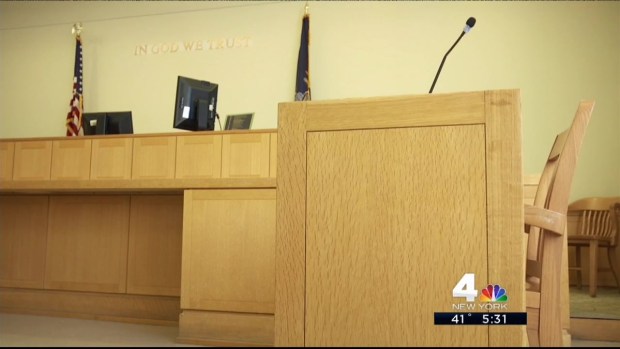 Earlier this month, the I-Team revealed that family court insiders allege a pattern in Queens in which a federal law intended to protect child victims of abuse or sex trafficking is exploited as a shortcut to legal immigration status.
Hundreds of young men from the same part of India have told strikingly similar stories in Queens Family Court, the I-Team learned from months of interviews with judges, clerks, lawyers and translators who work the cases. Judges tell the I-Team they fear these undocumented young men are illegally crossing the U.S. border with the knowledge that they can head to family court for help getting special immigration status.
As part of that process, the young men, appearing in court often with older men from the neighborhood petitioning for guardianship, recount tales of abuse they've suffered to judges. If the young men are under age 21, undocumented and unmarried, abused or abandoned by just one parent and say their lives will be better off in the United States, judges, having little recourse to verify their stories, most often approve the guardianship, paving a fast track to green cards for the men under the federal William Wilberforce Trafficking Victims Protection Act.
The number of guardianship cases in Queens went up 75 percent from 2013 to 2014 -- from 503 such cases to 882 -- an increase not seen in other boroughs' family courts.
Some insiders alleged the guardians are paid illegally, in some cases by the families of the young men, to perform the role of hospitable caretakers during those hearings.
In his letter to the Department of Homeland Security Thursday, Goodlatte specifically asked officials to outline the immediate steps they would take to curb potential fraud like that alleged in the I-Team investigation and suggest long-term changes to ensure any potentially fraudulent cases that are processed in the family court do not make it through federal adjudicators.
The letter also asks how the Department of Homeland Security will communicate with state courts and requests an immediate fraud assessment of the current program to help inform next steps. Goodlatte gave the agency until April 2 to submit a "substantive response."
Some immigration advocates are concerned that efforts to stop the alleged fraud will close the pathway off to people who truly need it.
Mayor de Blasio has acknowledged the critical purpose the federal law in question has while expressing concern about the alleged exploitation.
"The situation of protecting those who have been actually subject to abuse and are actually seeking asylum is a pretty sacred reality, and should never be in any way be subject to fraud," de Blasio said. "It also worries me if it's causing a lot of other important work in the family court not to be done. We know family court is incredibly overloaded to begin with, so that deeply worries me."