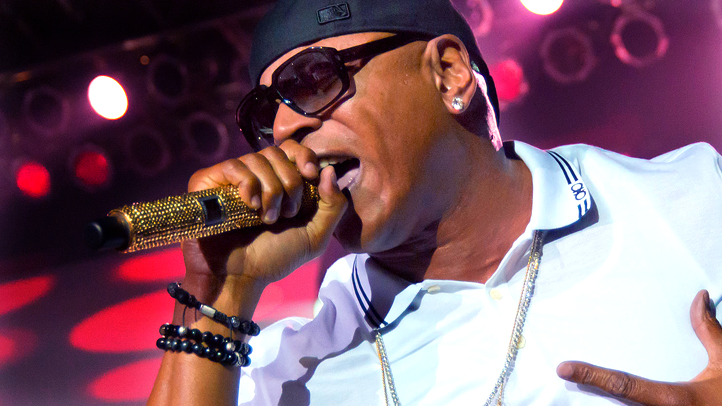 Monday, June 17 at Webster Hall, Tuesday, June 18 at Music Hall of Williamsburg, CHVRCHES, Still Corners, $18
CHVRCHES have made a reputation for themselves with a ridiculous name, a rad Game Of Thrones cover and a sound somewhere between Depeche Mode and Robyn, which is certainly a nice sweet spot as far as spritely dance-pop goes. Make sure to arrive early for Still Corners, whose name is fairly accurate and who do a solid job of making hazy music you can sit around and zone out to, while managing to be distinct enough to not completely fade into the background, which is a tough trick to pull off.
Wednesday, June 19 at Saint Vitus, Cold Cave, Boyd Rice, $15
Cold Cave is the one-man-and-occasionally-some-other-dudes project of Wes Eisold, a hardcore punk lifer and published poet who in recent years has taken to making music that sounds like keyboards getting pushed past any reasonable limits, dying and then being forcefully resuscitation against said keyboard's will. Eisold is determined to scrape away any sense of lush beautify off of synth pop in an effort to make it as visceral as possible. That he only partially succeeds in this goal is the key to why his music his music hits so hard.
Thursday, June 20 at Roseland Ballroom, LL Cool J, Ice Cube, Public Enemy, $59.50
Reader, we will attempt to not be a cranky old man here. We just would like to point out that we know many young people who believe that rap basically started with Snoop Dogg, if not Eminem. This is an incorrect belief, and it needs to be remedied. The artists on this bill haven't released a solid album in, uh, a minute or so (though we can argue about Public Enemy if so inclined), but all three have a back catalog that helped what hip-hop is capable of, and LL, Ice Cube and PE's Chuck D are all battle-hardened showmen who will make you feel, for about an hour or so, that there's no place in the world they would rather be than onstage spitting on the mic, even if that's clearly not true anymore. Class is in session.