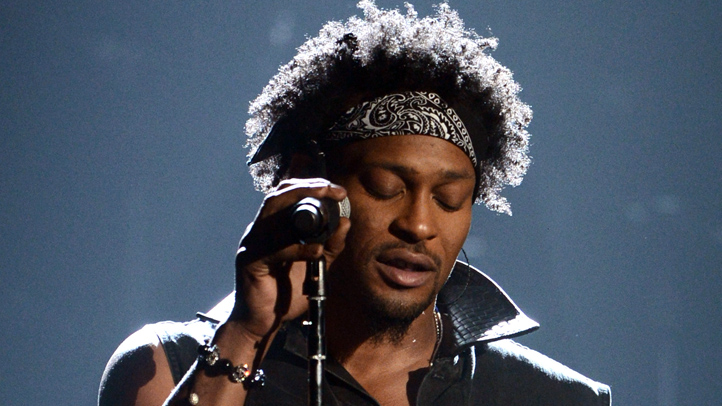 Wednesday, July 31 at House Of Vans, The Melvins, Baroness, Honky, Free
After time spent healing and a change in the line-up, Baroness have finally bounced back from last year's tour bus crash, and are currently giving their epic Yellow & Green record the proper staging it deserves. Come for the crushing anthemic sing-a-longs and stay for the winding psychedelic interludes, because hints of beauty will just make all the above-mentioned crushing hit that much harder. Baroness will be opening for The Melvins at this free show, and they will probably just drop 10 tons of sonic cement on the place. Free shows in New York have a reputation for sometimes bringing out people who are more interested in being seen than seeing music. Watching those people flee in terror once The Melvins get going will be almost as entertaining as King Buzzo's remorseless riffage.
Wednesday, July 31 at Union Pool, M. Ward, The Kami Lyle Trio, $15
M. Ward has gotten to the point where he usually plays places like Town Hall and the Apollo Theater when he comes through town, so the fact that he's playing Union Hall's micro room is a big deal of a small show. Of course, M. Ward's hushed songwriting thrives on intimacy and small details, so he'll be right at home on this small stage. Now, he has enough understated charisma to turn any venue into an intimate appearance, but M. Ward is ultimately at his best when he makes it feel like he singing to you directly about all your most secret dreams, and it's just easier for him to do that when he's playing tiny venues like this one.
Thursday, August 1 at Williamsburg Park, D'Angelo, Questlove, Thundercat, $49.50
A few months ago, D'Angelo and Questlove did a largely improvised show at the Brooklyn Bowl that has since become legendary. It was also legendarily hard to get tickets for it. This show at Williamsburg Park also sold out, but it's a bigger venue so you might have a better chance of working something out. Flying Lotus associate Thundercat is one the most imaginative bassists around, so if he and Questlove and D'Angelo go power-trio on the crowd, expect minds to be blown and hips to be shattered. Also, that new D'Angelo record is still supposedly just around the corner, so maybe you'll hear some new jams at this thing. Normally, we would make a joke about the new album never coming out, but in a year with great new albums by My Bloody Valentine, David Bowie and Daft Punk, anything seems possible.