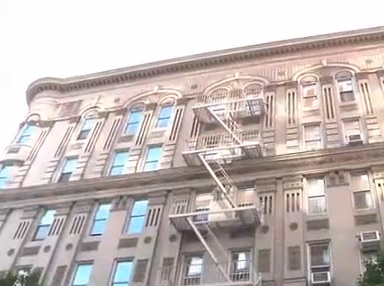 Broker Wendy Sarasohn of Corcoran takes her newly-engaged client to find an uptown gem with enough space for her new fiance and her shoes (Watch video below).

Next up, meet the Watsons, owners of an exquisite French country estate in Norwalk, CT. Their waterfront home sits on 2.9 acres of breathtaking land (Watch video below).

Renowned author and interior decorator Jeffrey Bilhuber shows us his impressive 17th century Long Island home. The house was formerly an Inn but has been converted into his now eclectic, colonial-style pad (Watch video below).

One hour from New York City, we visit Birdsong Farm in Cross River, NY, a sprawling property that sits on 96 private acres, which includes formal gardens and full equestrian facilities (Watch video here).

Later, George joins us and introduces us to John, a man who was left paralyzed after a serious stroke. George and the gang construct a comfortable outdoor space for John's leisure at his New Jersey home (Watch video here).
This episode of Open House was hosted at 140 W22nd St., contact brokers Reid Price and Brett Miles of Brown Harris Stevens at 212-317-3670 and 212-317-3668 respectively. View the listing.
Copyright LXTVN - LXTV