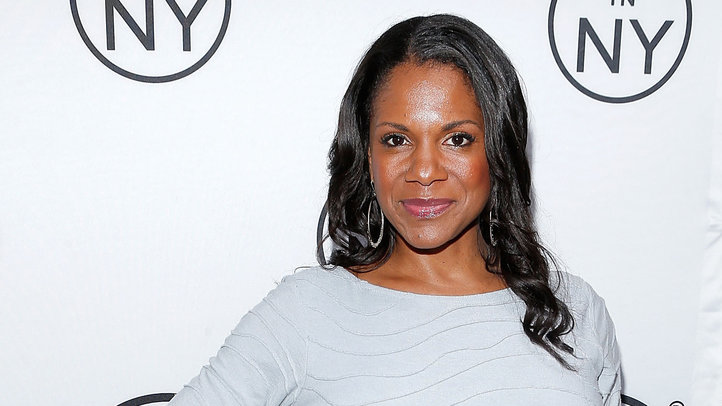 While you were binge-watching season 2 of "House of Cards," here's what was happening this week In the Wings.
"Bronx Bombers" batting a final inning on Broadway. The new play, which tells the story of the history of the Yankees through the eyes of some of its more famous players, will play its last performance at the Circle in the Square Theatre on March 2. The production opened on Feb. 6 to modest reviews. [More info]
Will Audra McDonald play Billie Holliday in "Lady Day at Emerson's Bar & Grill" this season? According to Broadway.com, she will! While no official announcement has been made, the website learned that Lanie Robertson's bio-play is expected to inhabit the Circle in the Square Theatre this season (vacated by the aforementioned closing of "Bronx Bombers"). McDonald has won five Tony awards, in every leading performance category except Leading Actress in a Play. Something tells us a run as Billie Holliday could change that. [More info]
Christopher J. Hanke will take over for Michael Urie in "Buyer & Cellar." Hanke will begin performances in the off-Broadway hit on March 18, while Urie takes the show on a national tour. Ironically, Urie replaced Hanke in the most recent Broadway revival of "How to Succeed in Business Without Really Trying." [More info]
From Feb. 24 to March 2, kids between the ages of 6 and 18 can see a participating Broadway or Off-Broadway show for free during Kids' Night on Broadway. All you need is an accompanying, full-paying adult. The audience development program, created by The Broadway League, aims to encourage more families to participate in theater and build larger audiences for the future. And on Feb. 25 and Feb. 27, Kids' Night on Broadway will host GOOGLE+ Hangouts with cast members from Broadway shows, including Carly Rae Jepsen, giving kids the opportunity to go behind the scenes of their favorite Broadway shows. For a full list of participating shows and details on the Hangouts, visit www.KidsNightonBroadway.com
Get your first look at Disney's "Aladdin" on Broadway! The characters from the 1992 hit film of the same name come to life as the new musical prepares to take New York City to a whole new world. Featuring the five songs from the Academy Award-winning film soundtrack, as well as a score of new songs previously cut from the film and written especially for the stage, "Aladdin" begins performance Feb. 26 at the New Amsterdam Theatre, with an official opening on March 20.