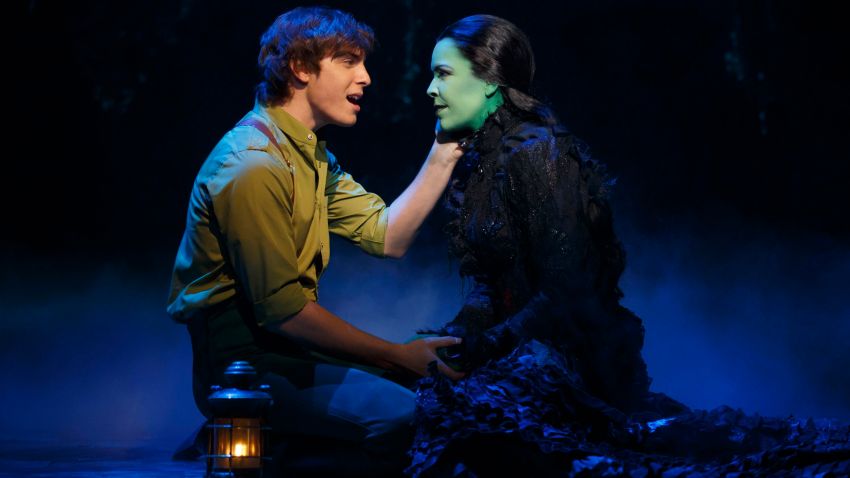 Signature songs from Broadway's "Wicked" may be about to get even more popular. In recognition of the musical's upcoming 10th anniversary at the Gershwin Theatre, an updated two-disc edition of the original cast recording will be released online and in stores.
The new issue, from Verve/UMe, will include the "Popular Song" by MIKA, featuring Ariana Grande, an updated (and expletive-free) version of an earlier song based on the musical's hit "Popular."

The two-CD set includes artwork created for the milestone, along with new essays from composer Stephen Schwartz and writer Gregory Maguire, author of the novel on which the musical is based.
In honor of the anniversary, "Wicked" producers will launch several other celebrations this fall. The NBC Experience Store in Rockefeller Plaza will host a display of costumes, memorabilia and merchandise from Oct. 20-Nov. 1.
Over at JFK, a portion of the American Airlines Terminal will be transformed into the "World of Wicked," featuring a replica of Glinda's bubble and a "Behind the Emerald Curtain" display. And Magnolia Bakery's five New York City locations will host "Wicked Weekends," through this month, with an "Emerald City" cupcake, created for the anniversary.
Playbill has noted that ticket-holders to the Oct. 30 anniversary performance will receive a one-night-only "greenified" edition of the Playbill. Below, a new video from the company's official multimedia feed, in which book writer Winnie Holzman talks about how the creative team weaved together themes to bring the story of Elphaba and Glinda to the stage.
Follow Robert Kahn on Twitter@RobertKahn