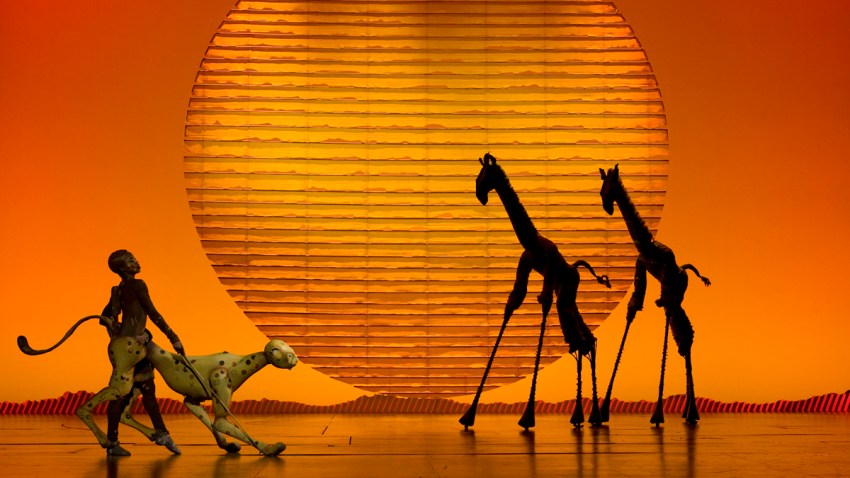 If you've ever seen a Broadway musical and wished you could get closer to the action, then boy does "The Lion King" have something for you.
The long-running Disney musical enlisted the help of 360-degree, virtual-reality technology to record its opening number "The Circle of Life" in front of a live audience at the Minskoff Theatre -- marking the first time in history this technology has been used to capture a musical performance inside a Broadway house.
The video allows viewers to navigate around the entire stage while the performances is going on. You'll get up close to director Julie Taymor's breathtaking puppets and masks, hang in the wings with the gazelles prepare to gallop and hang with Rafiki and baby Simba atop Pride Rock.
The 360-degree technology is best experienced using a virtual reality headset, such as the Samsung Gear VR, Oculus Rift or Google Cardboard.
Those without those devices can view the video on YouTube. In a Chrome browser, your mouse will allow you to drag and navigate your view. Using the YouTube app on a mobile device, you'll be able to navigate your view by simply moving your device around.


"The Lion King," with music and lyrics by Elton John and Tim Rice, is currently in its 19th year on Broadway, having won six Tony Awards in 1998 including Best Musical. The musical, which is the third-longest running Broadway show of all time, recently launched a $30 online ticket lottery.
Though this is the first time a show has used 360-degree technology to capturing a live musical performance on a Broadway stage, "The Lion King" is not the first musical to play with this technology. On Oct. 14, "School of Rock" posted a video of its young cast performing the number "You're in the Band" in a New York City classroom.
"Just as there is no debate about who were the first anthropomorphized felines on Broadway, there should be no debate about which show was the first to use 360 degree technology. Big cats shouldn't be copycats," composer Andrew Lloyd Webber said in an email.
For tickets to "The Lion King," visit www.lionking.com.
--Janet Paist contributed to this report.