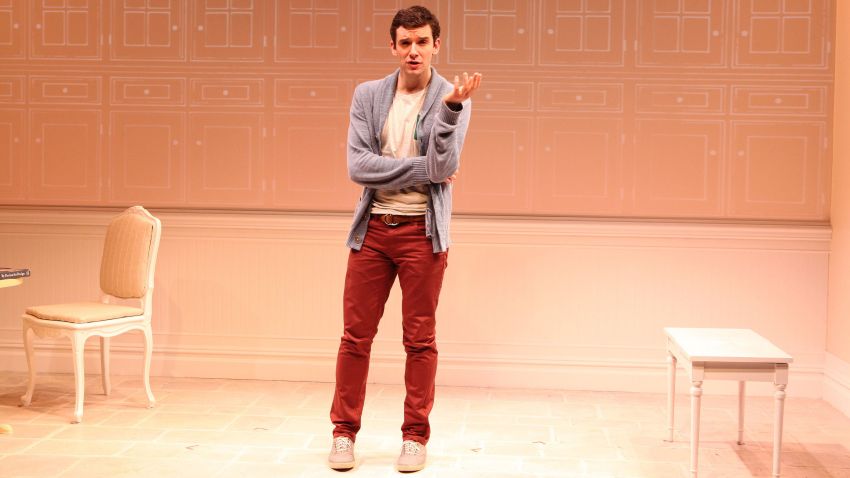 "Buyer & Cellar," the one-man comedy starring Michael Urie as a struggling actor who goes to work for Barbra Streisand, has announced an open-ended run at the Barrow Street Theatre, with tickets on sale through Oct. 13. The extension of the Off-Broadway hit by playwright Jonathan Tolins, a 2013 Drama Desk Award winner, comes after a slew of positive reviews.
"Buyer & Cellar" has Urie ("Ugly Betty") starring as Alex More, who takes a job managing the shopping mall Streisand has built in her Malibu basement. As Streisand fans are aware, the story may be fictional, but the mall -- as featured in Babs' first book, "My Passion for Design" -- is real.
Tickets are $75 and can be purchased by calling 212-868-4444 or by visiting smarttix.com. An interview with Urie follows, below.
Follow Robert Kahn on Twitter@Robert Kahn