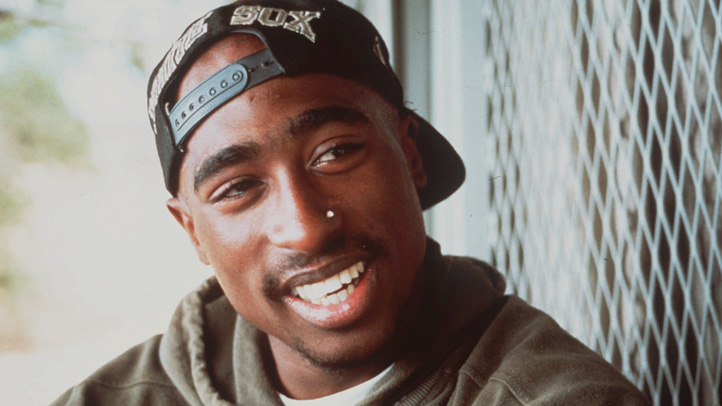 Tupac Shakur's life was cut short when he was killed at 25 years old in a 1996 gang-related drive-by shooting in Las Vegas. But his music and lyrics will live on in a new musical called "Holler If Ya Hear Me," opening on Broadway this spring.
Written by Todd Kreidler and directed by Tony nominee Kenny Leon ("Stick Fly," "Fences"), the musical begins performances at Broadway's Palace Theatre May 26, with an opening set for June 19. No casting has been announced at this time.
"Holler If Ya Hear Me" uses a catalog of hits from late rapper's career to tell an original story about two Midwestern families living in the inner city and their struggle for peace against their violent surroundings.
The show takes its title from Shakur's 1993 single of the same name. Other songs featured in the show include classic hits from the icon's career, including "California Love," "Me Against the World" and "Keep Ya Head Up."
It will be the first rap jukebox musical ever to make it to Broadway.
"Holler If Ya Hear Me" already has the support of Shakur's biggest fan: his mother, Afeni Shakur, who will serve as one of the show's producers.