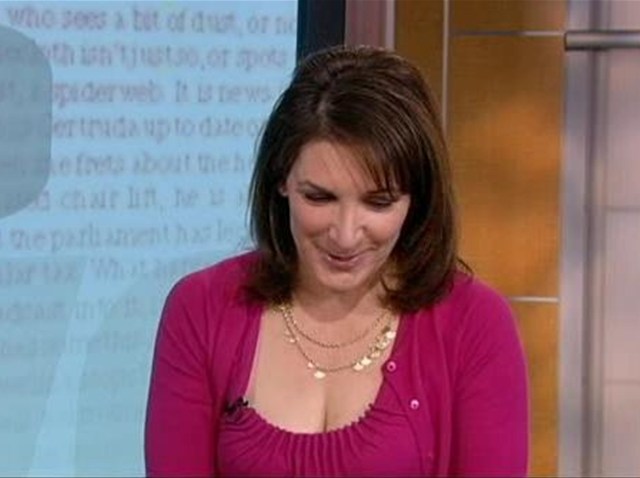 It'll be a star-studded fall on Broadway, with Hollywood's biggest names hitting the boards in almost a dozen new works and revivals. Al Pacino will be there, alongside Keira Knightley, Clive Owen, Bruce Willis and Andrea Martin. Heck, even the future King of England will see his name in lights! One thing is for sure: It's going to be one crowded season at Broadway's stage doors.
Not sure how to sort it all out? Our 2015 Fall Broadway Plays Guide is here to help.
"Old Times"
Currently in previews at the American Airlines Theatre. Opens Oct. 6.
Oscar nominee Clive Owen will make his Broadway debut in a revival of Harold Pinter's "Old Times," the drama about a married couple forced to confront some hidden secrets when an old friend comes to visit. Eve Best (TV's "Nurse Jackie") and Kelly Reilly (TV's "True Detective") will also star, with direction coming from Tony winner Douglas Hodge ("La Cage aux Folles," "Cyrano de Bergerac"). The play will mark the opening of the Roundabout Theatre Company's 50th season.
"Fool for Love"
Currently in previews at the Samuel J. Friedman Theatre. Opens Oct. 8.
Tony winner Nina Arianda ("Venus in Fur") and Sam Rockwell ("Confessions of a Dangerous Mind") will return to Broadway in a revival of "Fool for Love" -- Sam Shepard's drama about two former lovers holed up in a desert motel room. The production comes to the Manhattan Theater Club after an acclaimed run last summer at the Williamstown Theater Festival in Massachusetts. Daniel Aukin ("4000 Miles") will direct.
"The Gin Game"
Previews begin Sept. 23 at the Golden Theatre. Opens Oct. 14.
Tony winners James Earl Jones ("You Can't Take It With You") and Cicely Tyson ("The Trip To Bountiful") will lead a new production of D.L. Coburn's Pulitzer Prize-winning play directed by Leonard Foglia. The drama, about two lonely residents in a nursing home who bond over a game of gin, won't be the first time Jones and Tyson have shared a Broadway stage before. The two appeared together almost 50 years ago, in 1966's "A Hand Is On the Gate." They also worked together Off-Broadway, in Jean Genet's long running-hit "The Blacks." Oh, and fun fact: The original 1977 production, featuring Jessica Tandy and Hume Cronyn, also played the Golden Theatre.
"Sylvia"
Previews begin Oct. 2 at the Cort Theatre. Opens Oct. 27.
It's a dog eat dog world for Tony winners Matthew Broderick ("It's Only a Play"), Julie White ("Airline Highway") and Annaleigh Ashford ("You Can't Take It With You"), as they return to Broadway a few months after their last bows in a revival of A.R. Gurney's 1995 beloved comedy. Directed by Daniel Sullivan ("The Country House"), the play is about a married couple (Broderick and White) and the complicated relationship they form with their new dog. Did we mention Ashford plays the dog? Yeah. We've already got a serious case of "puppy love."
"Thérèsa Raquin"
Previews begin Oct. 1 at Studio 54. Opens Oct. 29. Limited engagement ends Jan. 3, 2016.
Emile Zola's 1867 novel, about a woman trapped in a loveless marriage who begins an illicit affair with her husband's friend, will come to the Great White Way with an Oscar-nominated actress in the title role: Keira Knightley. It'll be the Broadway debut for "The Imitation Game" star, who will be joined by two-time Tony winner Judith Light ("The Assembled Parties"), Tony winner Gabriel Ebert ("Matilda") and the star of NBC's "Constantine," Matt Ryan. Evan Cabnet will direct the limited engagement production, which has been adapted specifically for the Roundabout by scribe Helen Edmundson.
"King Charles III"
Previews begin Oct. 10 at the Music Box Theatre. Opens Nov. 1.
The fictional reign of Prince Charles is the subject of Mike Bartlett's award-winning comic play "King Charles III," which will make the journey across the pond to Broadway after an award-winning run in London. Set in the imaginative future where Queen Elizabeth II is dead, the play explores the people behind Britain's most famous family. Tim Pigott-Smith, who played Charles III in the West End production, will reprise his role on Broadway. Expect plenty of laughs with this one.
"A View from the Bridge"
Previews begin Oct. 21 at the Lyceum Theatre. Opens Nov. 12. Limited engagement ends Feb. 21, 2016.
Arthur Miller's classic play returns to Broadway for the fifth time (!!), in a new award-winning production straight from London. Featuring a stripped-down design from experimental Belgian director Ivo van Hove, the revival will star Mark Strong, Nicola Walker and Phoebe Fox -- all reprising their roles from the British production. The last Broadway revival, starring Scarlett Johansson and Liev Schreiber, was just five years ago, but expect a whole different view of the "Bridge" this time around.
"China Doll"
Previews begin Oct. 21 at the Gerald Schoenfeld Theatre. Opens Nov. 19. Limited engagement ends Jan. 31, 2016.
Al Pacino will return to the Great White Way -- for 97 performances only -- in a new play by David Mamet. It'll be Pacino's fourth collaboration with Mamet, who is keeping many of the details about the show's plot under wraps. What we do know is Pacino plays a billionaire with a young fiancée on the verge of retirement, who takes one last phone call before leaving for the day. Pacino has said the the role is "one of the most daunting and challenging roles I've been given to explore onstage," so expect lots of twists and turns. Tony-winner Pat MacKinnon ("Who's Afraid of Virgina Woolf") directs.
"Misery"
Previews begin Oct. 22 at the Broadhurst Theatre. Opens Nov. 15.
Stephen King's 1987 thriller comes to the stage in a new adaptation from two-time Academy Award winner William Goldman ("The Princess Bride," "Butch Cassidy and the Sundance Kid") -- who also penned the screenplay for the 1990 film adaptation. Two-time Emmy winner Bruce Willis will make his Broadway debut as novelist Paul Sheldon, who is held captive by his biggest fan after a car crash. Three-time Emmy winner Laurie Metcalf will play biggest fan Annie Wiley -- the role that earned Kathy Bates a best actress Oscar. Hold on to your ankles -- this one is going to be a nailbiter!
"Noises Off"
Previews begin Dec. 17 at the American Airlines Theatre. Opens Jan 14, 2016. Limited engagement ends March 6.
A superstar cast brings Michael Frayn's backstage farce back to Broadway, in a new revival for the Roundabout Theatre Company. Tony winner Andrea Martin ("Pippin") leads the company, which includes Megan Hilty (NBC's "Smash"), Jeremy Shamos ("Clybourne Park"), Rob McClure ("Honeymoon in Vegas") and Tracee Chimo ("The Heidi Chronicles"). The comedy, about the chaos that takes place during the rehearsals -- and eventual performance -- of a play, was last seen on Broadway in a 2001 production starring Patti LuPone.
"Our Mother's Brief Affair"
Previews begin Dec. 28 at the Samuel J. Friedman Theatre. Opens Jan 20.
Tony winner Linda Lavin ("The Lyons") plays a mother on her deathbed who confesses to her grown children about a torrid affair in her past in the new comedy from Richard Greenberg ("The Assembled Parties"). This will be the 11th Greenberg play to be produced by the Manhattan Theatre Company. Direction comes from Lynne Meadow ("Airline Highway").