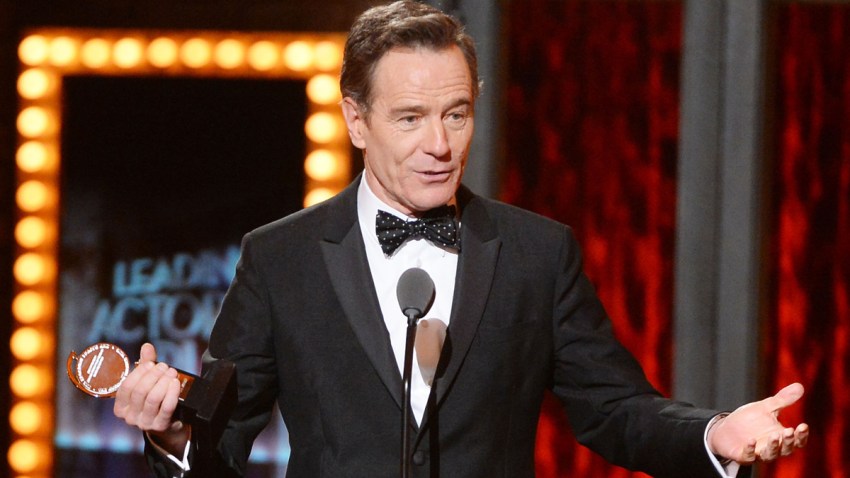 Sunday's Tony Awards honored the best of Broadway. And while you were watching the telecast, NBC New York was backstage in the winners circle. Here are seven of the best quotes from In the Wings:
Neil Patrick Harris, on how he started falling for theater:
"The first show I ever saw in New York was 'Les Misérables.' I was a kid from small town New Mexico… I got to sit in the last row and watch this giant revolve and this massive swell of music and emotion. And it sort of overtook me. When you see something like that for the first time, you realize that's what it can be."
Bryan Cranston, on what he's learned from doing theater:
"Working on the stage on any level is where an actor starts. To me it's the purest form. It is the one that truly influences your performance, night after night. When you can feel an audience and you can affect emotional change in them, it's such an empowering feeling that it's like a drug, and you have to get it. It's as strong as blue crystal meth."
Audra McDonald, on how she found Billie Holiday's voice:
"It was about six months into studying Billie that I found some rehearsal tapes with her speaking when she was very much at ease with her band members. And her speaking voice was remarkably like my grandmother's. And I used to imitate my grandmother to her face. My grandmother wasn't an alcoholic like Billie. Billie's very drunk in these rehearsal tapes. But that's how I found my way in."
Carole King, on what she learned from watching "Beautiful":
"I learned a lot of new things about myself from watching Jessie [Mueller] portray me. At that age, I had no idea of who I was and what was good about me and what was not good about me. I've sort of learned that through the years, but to see it with such clarity is another thing. And what she portrays is so true, so true to me. It's such a gift to see myself as a woman I was then and actually like myself."
Jessie Mueller, on why the theater community is so tight:
"Well it's funny because you meet someone on the first day and depending on your role you have to be their wife or their husband or fall in love with them or be their best friend. I think in theater, as opposed to other sort of jobs, you have to form connections with people because you have to do very intimate things with people, depending on the story you're depicting. And you have to do it very fast. So you experience something very fast, and then you leave each other. But because it's so intense, I think that's why these relationships last."
James Monroe Iglehart, on what he plans to do after the show:
"Afterwards? My wife and I are going to McDonald's. That is something we do after very important occasions. It keeps us humble, it keeps us grounded. We don't go to some fancy restaurant. We take our Tonys, we take our tux, we get in the car. We get a Big Mac and fries and go back to the house and we kick it with our cats. Because it lets us know that this is still real life. And I'm very happy about that."
Lena Hall, on "My Little Pony" and friendship:
"I'm obsessed with 'My Little Pony.' I became a fan of the show about a year ago when I found it on Netflix. It teaches these lessons about friendship to kids, but watching them, I learned about friendship again and what it really means to have friends in your life. And for a long time I felt alone in the world. But when I was watching, I realized how important these people in my life were and I started to embrace them and love them more and be more grateful for who they were and what they meant in my life. And through that I found more happiness in my life. And I think that happiness has moved into my professional career and leaks out onto people who know me. 'Friendship is magic.' It's just the truth."