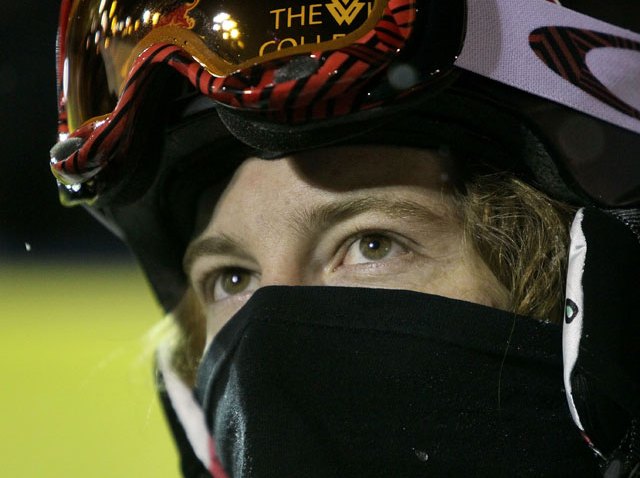 Disaster movies of the 1970s are given their musical spoof in "Disaster!," the new Off-Broadway parody that opened at St. Luke's Theatre Monday night.
Written by Seth Rudetsky and Jack Plotnick, "Disaster!" takes us to 1979 Manhattan, at the grand opening of the city's first floating casino and discotheque. Our guests, a who's-who of disaster movie stereotypes, are hit with a serious of outrageous catastrophes. Those who survive (and those who don't) will do so with a score featuring some of the '70s biggest hits, including Stevie Wonder's "Signed Sealed Delivered," Barry Manilow's "Daybreak" and the Donna Summer standard "Hot Stuff."
Plotnick directs the show, with choreography from Denis Jones and Drew Geraci. The cast includes an array of talent, including two-time Tony nominee Mary Testa ("Xanadu," "Queen of the Mist"), John Tracy Egan ("Sister Act"), Jennifer Simard ("Forbidden Broadway"), Michele Ragusa ("Young Frankenstein") and Rudetsky himself (Pro tip: if you can, always write yourself a part in your own musical).
Here's a look at what some of the critics had to say about this cinematic lampoon:
Jason Clark, Entertainment Weekly: "The scribes behind 'Disaster!,' a scrappy but irresistible new Off-Broadway musical, wring this phenomenon for all its outrageous camp value with no shortage on gags and groans in the Zucker/Abrahams/Zucker mode. It's the perfect antidote to those lamenting the lack of 'Forbidden Broadway' in their urban lives. … The ladies of the cast rule here, particularly Ragusa and the game-for-anything Testa. And the itty-bitty St. Luke's Theatre threatens to crash down whenever…Jennifer Simard appears… [who] never fails to keep this zany ship on course."
Adam Feldman, Time Out New York: "I can't remember the last time I laughed out loud at the theater as often as I did at 'Disaster!,' a blissfully silly jukebox musical. … Built with meticulous ingenuity, the show repurposes three dozen classic tunes from the Me Decade to often hilarious effect. … It's knockout fun, and it leaves you seeing stars."
David Gordon, TheaterMania: "Yes, it could be shorter, but this otherwise enjoyably frenzied evening boasts a fiercely committed cast, sharp book and songs that will get stuck in your head for days -- if they haven't already been there for four decades. … These numbers are delivered with pizzazz by the cast, a gleefully demented group of performers with infectious enthusiasm that carries beyond the footlights. … A fun parody of a genre that doesn't really get parodied in the realm of theater."
Matthew Murray, Talkin' Broadway: "If your plan is to try to resist all its overtly obvious charms, expect to last a minute, tops. … As the story unfolds, and the 'Airport'-meets-'Towering Inferno'-meets -'Poseidon Adventure'-meets-'Jaws' proceedings get more and more raucous, the laughs don't dissipate much; the absurdity, in fact, stretches two hours to the final scene, far beyond what most shows of this style are able to sustain. … [A] giddy, dopey, and thoroughly winning new show. … And isn't it remarkable enough that a musical with creators brazen enough to call it 'Disaster!' turns out to be anything but?"
"Disaster!" at the St. Luke's Theatre 308 W. 46th St. Tickets: $39.50-$69.50. Call 212-239-6200 or visit Telecharge.com.