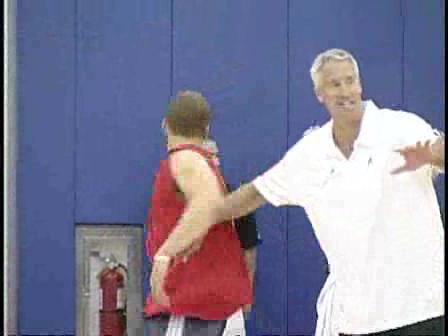 Forest Whitaker makes his Broadway debut this week in "Hughie," the Eugene O'Neill drama -- "snapshot" is more accurate, since "Hughie" clocks in at barely an hour -- about a raconteur who lives part-time in a grimy Midtown hotel.
The likable actor, an Oscar winner for "The Last King of Scotland," is brave to spread his wings to Broadway, but his performance, at least for now, is disappointingly one-note.
In the past associated with Burgess Meredith, Jason Robards and Al Pacino, the rarely staged two-hander is set during the late hours of a summer night in 1928 Times Square. It centers on low-roller Erie Smith (Whitaker), who reminisces about a recently deceased hotel clerk to the clerk's successor.
For years, Erie thought of best pal Hughie as a good-luck charm. As the play begins, Hughie has just died.
Frank Wood (a Tony winner for "Side Man") plays Hughie's replacement, coincidentally named Charles Hughes. The similarity immediately strikes Erie, who asks if there's a relation. Comes the clerk's reply: "You mean to the Hughes who had this job so long and died recently? No, sir."
That's as much small talk as Erie is going to get out of Charles Hughes for the next hour.
Whitaker, north of 6-feet-tall, manages to slouch and slink into the role. He plays Erie as consistently content, but such joviality doesn't seem to fit the circumstances.
Erie recalls a time he was invited to Hughie's house for dinner, then laments that another invitation never came. There must be a deep unhappiness and loneliness within him; we just aren't seeing it. Whitaker delivers his dialogue in an oddly staccato style. Maybe he's still trying to find his footing with O'Neill's rhythms.
Wood's challenge, as the new clerk, is to react professionally, even though he'd rather not engage in mindless chatter. He can't afford to be indifferent -- he's got a job to keep, in "hospitality" -- so he walks a line, listening, but also not encouraging his customer. Wood does a remarkable job radiating detachment.
Director Michael Grandage ("Frost/Nixon," etc.) has created a moody production. The rumbling of an "El" overhead suggests life outside the vast lobby. The caged elevator, with its "out of order" sign, tells us the hotel's best days are behind us.
Whitaker's Erie is a lonely guy thriving on any connection, superficial though it might be. Charlie, in the final moments, comes around to a similar place. It plays out in a game of dice on the clerk's desk. I'd wager that Whitaker's performance will evolve in the weeks ahead, but for the moment he's throwing snake eyes.
"Hughie," through June 12 at the Booth Theatre, 222 W. 45th St. Tickets: $55-$149. Call 212-239-6200.