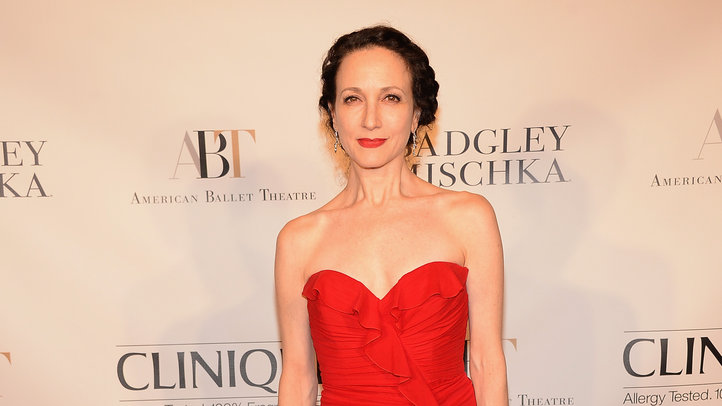 While you were finishing all your holiday shopping, here's what was happening this week In the Wings.
Bebe Neuwirth returning to "Chicago." She won a Tony for her portrayal of Velma in the 1996 revival and returned to the production in 2007 to play Roxie. But for her third stint in the long-running "Chicago," Neuwirth will tackle the role of Matron "Mama" Morton. You'll only have eight weeks to catch Neuwirth's take on Mama. She's scheduled to step into the production from Jan. 14 through March 9. Can't wait to see her play Billy Flynn in 2018! [More info]
"Tony n' Tina's Wedding" returning for a 25th anniversary engagement. The show is getting revamped a bit since it was last seen off Broadway, with more social media incorporated into the interactive event. But there will still be a ceremony (now at Jacqueline Kennedy Onassis High School on West 46th Street) and a reception (now at Guy's American Kitchen & Bar). Save the date: the run starts March 5. [More info]
"Motown" star diagnosed with cancer. Valisia LeKae, Tony-nominated for her performance as Diana Ross in "Motown the Musical," has revealed that she is battling ovarian cancer. LeKae will undergo surgery on Dec. 19 and begin chemotherapy treatment soon thereafter. The 34-year-old actress told Broadway.com that she is "here to fight," and the love and encouragement she's received from her "Motown" family "is one of the things getting through this." We're sending all our best wishes for LaKae at this difficult time. [More info]
Want to see a show during the next two weeks? You may want to check out the Broadway holiday show schedule. Most shows deviate from their usual show times, so you'll want to check to see what's playing before heading to the theater. And with new Thursday and Friday matinees, and Sunday evening performances, there's a good chance you'll be able to fit in some Broadway during your holiday celebrations. Visit Broadway.org for the full schedule.
Broadway Week is coming back, with 2-for-1 tickets available to 26 Broadway shows. That's right -- 26 Broadway shows, from "After Midnight" to "Wicked." The promotion, produced by NYC & Company in partnership with The Broadway League, American Express, AARP, Amtrak, Audience Rewards and yours truly, NBC New York, runs Jan. 21 through Feb. 6. Check out all the details at nycgo.com/broadwayweek.