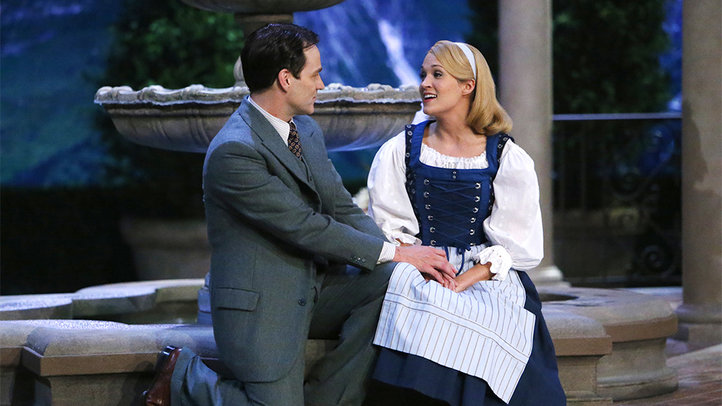 Looks like NBC will be getting back in the televised live musical business. After the success of "The Sound of Music Live," NBC Entertainment chairman Robert Greenblatt, along with producers Neil Meron and Craig Zadan, have said they'll put on another live musical to be televised during the 2014 holiday season.
"The Sound of Music Live" scored big numbers for NBC. The Dec. 5 broadcast brought in 21.3 million total viewers -- 18.6 million viewers live and an additional 2.7 million viewers via delayed DVR viewing. A Dec. 14 re-air attracted another 3.16 million viewers.
Although Greenblatt didn't specify which titles would get the live televised musical treatment, he did tell "The Hollywood Reporter" that the search is down to three titles.

"We're looking for another show, a well-known title, something that people already know and love that can interest kids and adults and can be produced live, which is no small feat," Greenblatt said. "They all have complicated rights issues and I don't know if we're going to be able to get them. In the next couple of weeks -- we want to do this quickly -- we'll zero in on something because we have to produce it."
Greenblatt also told "The Hollywood Reporter" that Carrie Underwood most likely wouldn't return for NBC's next outing.
This won't be the only filmed musical Meron and Zadan are working on. The two recently signed with The Weinstein Company to produce an upcoming film adaptation of "Pippin."
The DVD and Blu-ray set of "The Sound of Music Live" is available for purchase starting today. The soundtrack is also available in stores and online.