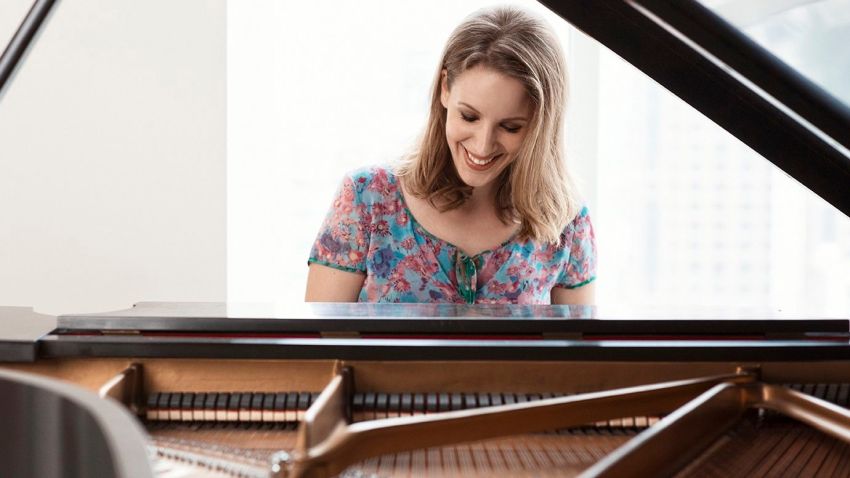 Self-possessed singer Jessie Mueller, last seen on Broadway in "Nice Work If You Can Get It," this week was named to the lead role in "Beautiful: The Carole King Musical," which begins previews on Broadway Nov. 21.
Producers also announced the actors who will play King's co-writers: "Degrassi" vet Jake Epstein has been cast as King's husband/collaborator Gerry Goffin; Anike Larsen ("Xanadu") will play Cynthia Weil; and Jarrod Spector ("Jersey Boys") has signed on to play Barry Mann.
Mueller appeared in the Roundabout's recent revival of "The Mystery of Edwin Drood" and Lincoln Center's Emmy-nominated concert production of "Carousel." She was nominated for a Tony her Broadway debut opposite Harry Connick Jr. in 2011's "On a Clear Day You Can See Forever."
"What's so great about this for me is that musicals were a major influence on my songwriting," King has said previously. "In fact, when Gerry and I first met, we made a bargain that I would write music for the Broadway show he wanted to write if he wrote lyrics for my rock 'n' roll songs. The songs took off, and the show idea never came to fruition. Now that our songs have merged with a Broadway show, we've come full circle."
"Beautiful," based on King's life and music, will open at the Stephen Sondheim Theatre on Jan. 12, 2014.