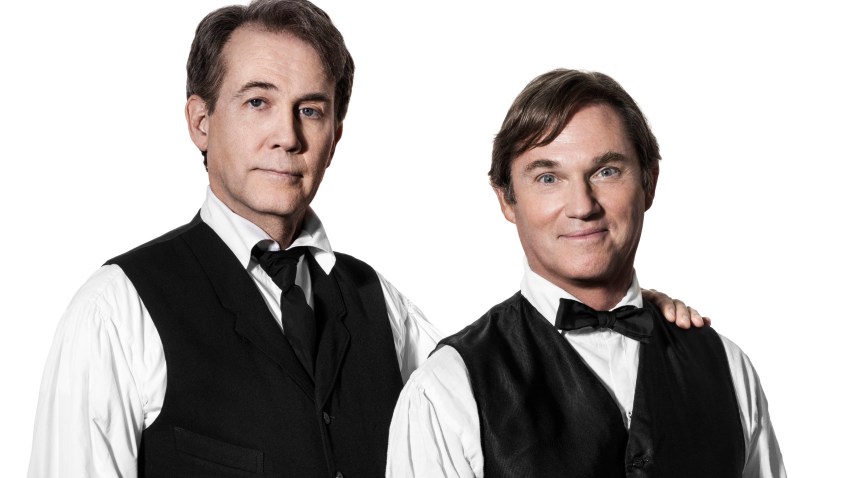 Four-time Tony winner Boyd Gaines and Richard Thomas begin performances Sept. 4 in the MTC's new adaptation of Henrik Ibsen's "An Enemy of the People," at the Samuel J. Friedman Theatre.
Gaines ("Gypsy," "The Columnist") plays Dr. Thomas Stockmann, who discovers toxic contamination in the water used at the local baths. Dr. Stockmann expects to be hailed as a hero, but because the baths are the town's main source of revenue, the community fights to silence him instead, turning him into the play's title character.
Actor Thomas ("Fifth of July" and TV's "The Waltons") is cast as his brother, Mayor Peter Stockmann, who believes the information will destroy the town.
"You can see each brother as perfectly sincere," Thomas has said.
Rebecca Lenkiewicz, the British writer who crafted this adaptation, recently spoke to Playbill about how she mitigated Ibsen's "stern morality" to make it more palatable for American audiences.
"If you look just under the surface of it, you'll find it's very much about human frailty, and it's not about being judgmental. It's about how people negotiate the world together," she said.
Director Doug Hughes ("Doubt") calls "Enemy" "a story about the collision of two people who both believe they're doing the right thing." The MTC's "first look" at the production is below.
Opening night is Sept. 27. Tickets are available through Telecharge.