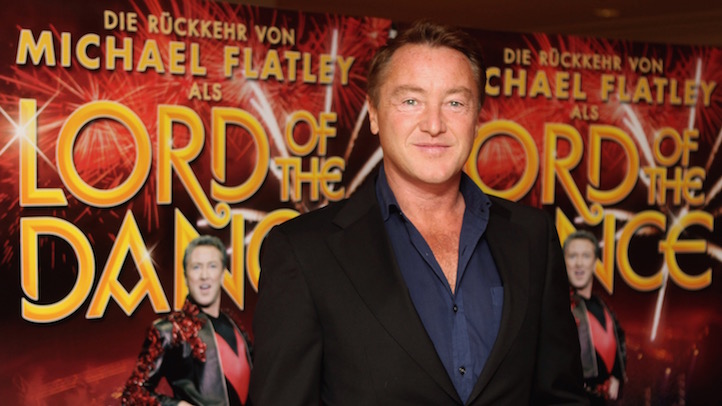 "Riverdance" creator Michael Flatley will make his Broadway debut this fall, bringing his acclaimed show, "Lord of the Dance: Dangerous Games," to the Lyric Theatre after a sold-out run in London.
Performances for the limited 8-week engagement will begin Nov. 7, and run through Jan. 3, 2016. Opening night is scheduled for Nov. 10.
It will surely be a bittersweet debut for Flatley, who is billing the show as his swan song as a performer. He will also direct and choreograph the show, which features a score by Gerard Fahy.
Flatley will appear in the show at the end of each evening performance (he won't do matinees), alongside a troup of Irish Dance's most accomplished performers, including James Keegan, Morgan Comer and Cathal Keaney.
Due to prior commitments, Flatley will not perform Nov. 18-19 and Dec. 4-5.
The Broadway production marks the 20th anniversary of Flatley's "Lord of the Dance" global enterprise. Flatley is a Chicago-born dancer, actor and choreographer known for his quick steps and his creation of some of the world's best known Irish dance shows -- including "Riverdance" and "Lord of the Dance"
For tickets and information, visit www.lordofthedance.com.